Kosair Charities grants thousands to Dare to Care food bank
The $750,000 grant will be spread over three years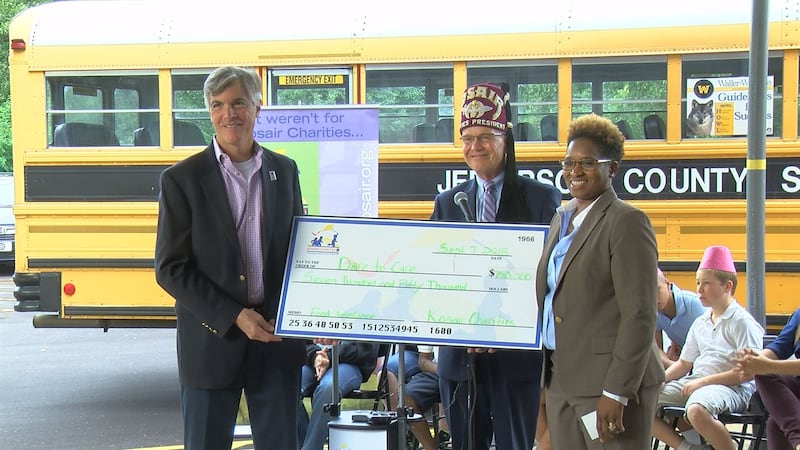 Published: Sep. 7, 2018 at 2:43 PM EDT
LOUISVILLE, KY (WAVE) - Thousands of people are without food in WAVE Country. Dare to Care food bank has been working to combat those number for years, and have received some additional help from Kosair Charities.
Kosair granted the Feeding Kids initiative $750,000 to be spread over a three-year period.
In addition to Backpack Buddies and the Home Delivery Pilot program, the money will also support the Bus Stop Backpack program. The recently launched initiative allows bus drivers deliver fresh groceries to rider's homes.
The partnership has been set to begin in October and will support critical food assistance services to 38,860 children through Feeding Kids.
"Today there are nearly 50,000 children who live in a food insecure environment," Brian Riendeau, Executive Director of Dare to Care said. "That's 50,000 children who lack access on a regular basis to enough food to live an active and healthy life."
Over the last year, Dare to Care distributed food for more than 20 million meals to eight Kentucky and five Indiana counties. The non-profit serves more than 35 Kids Cafes in neighborhood afterschool locations through its Community Kitchen, according to a press release.
More information on Dare to Care can be found here.
Copyright 2018 WAVE 3 News. All rights reserved.