Zoneton Fire Protection rescues 2 deer from flooded basement
The deer were trapped in about three feet of water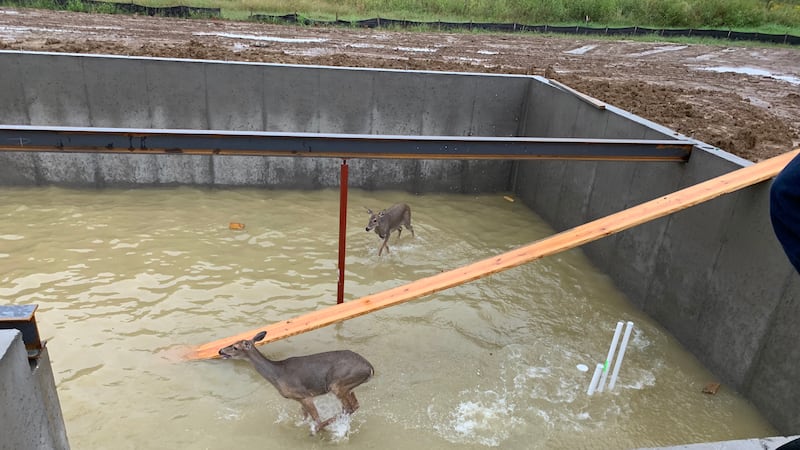 Updated: Sep. 23, 2018 at 9:50 PM EDT
SHEPHERDSVILLE, KY (WAVE) - The Zoneton Fire Protection District rescued two trapped deer from a flooded basement under construction on Sunday.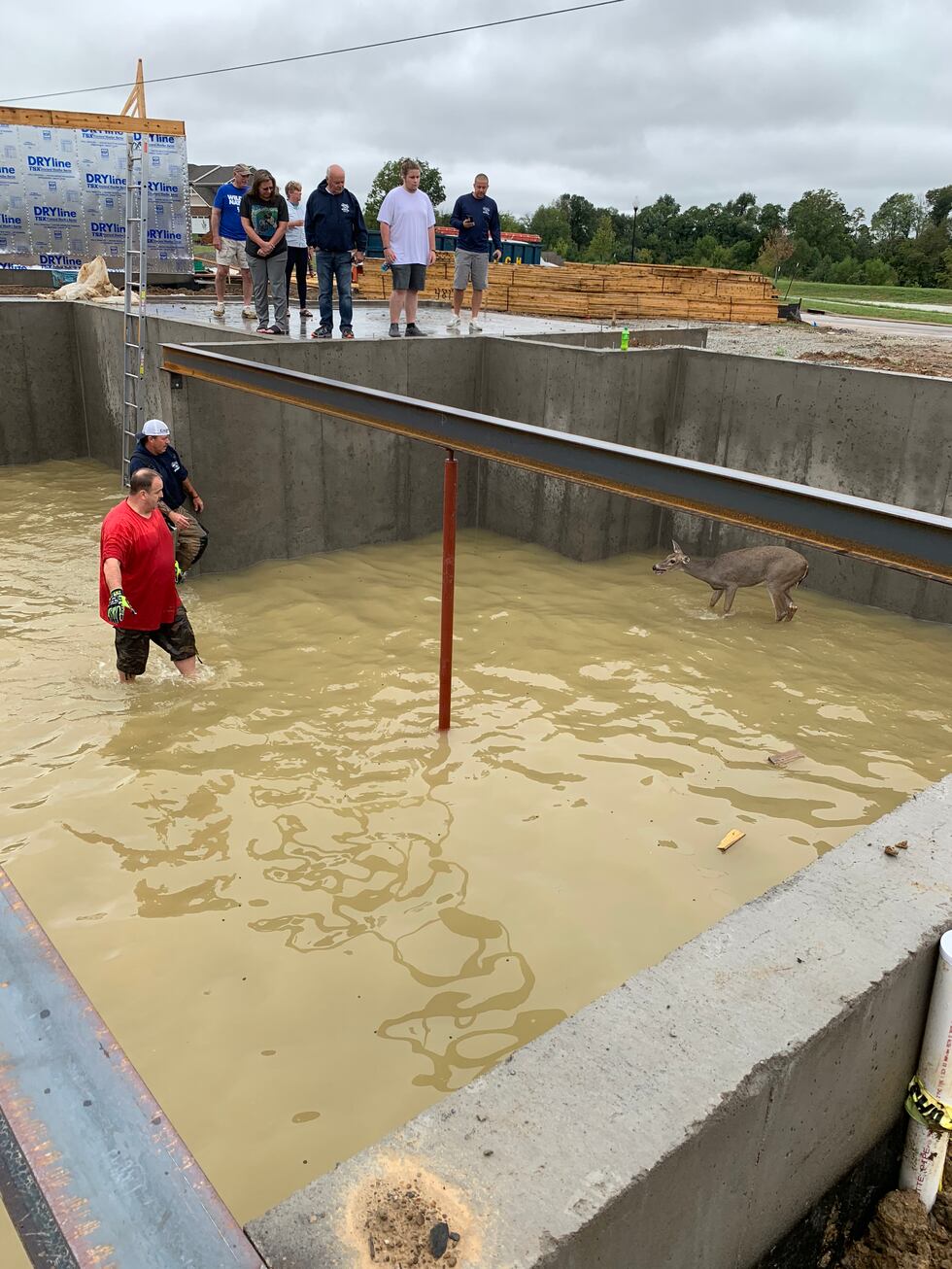 Around 1 p.m., the ZFPD was dispatched to a house under construction on New Christman Lane, off of Zoneton Road.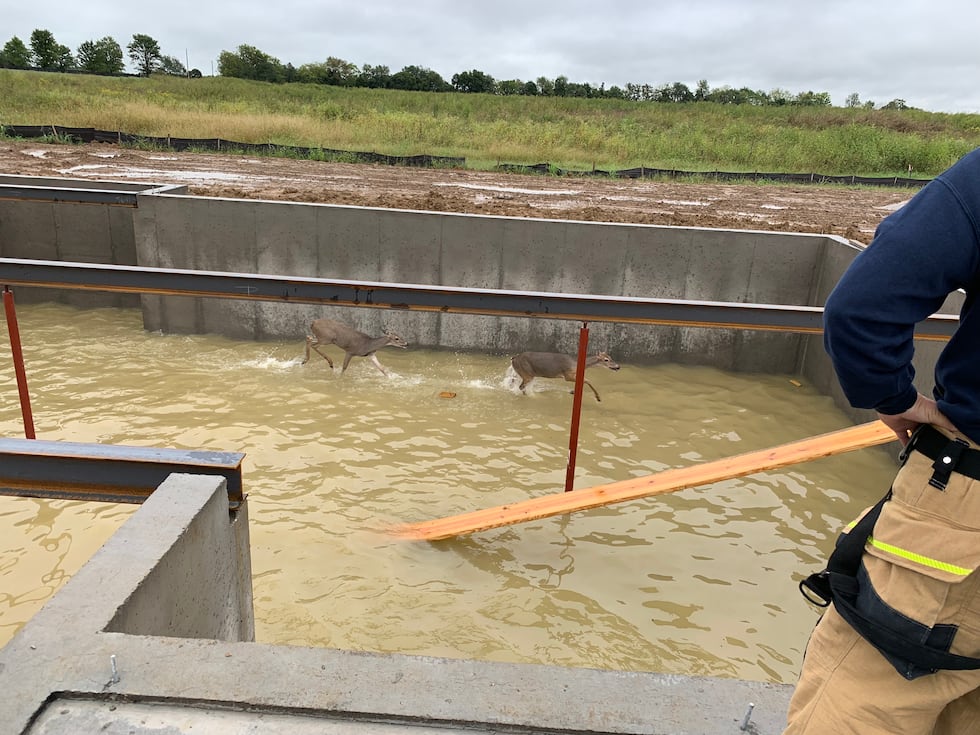 Two deer were stuck in the foundation of a basement, in about three feet of water.
Firefighters got down into the water and were able to get the deer out safely within about 20 minutes, the ZFPD said.
A video of the scene showed a deer being carefully wrapped in a tarp and carried to safety, then running off in the direction of the nearby woods.
Both deer were rescued safely, and did not appear to have any injuries.
Copyright 2018 WAVE. All rights reserved.