Neighbor shoots, kills the man beating a woman and her daughter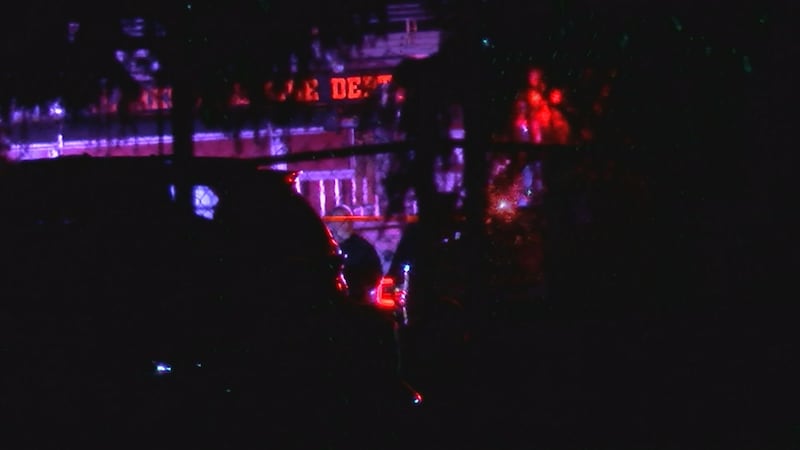 Updated: Oct. 17, 2018 at 6:33 PM EDT
CLARKSVILLE, IN (WAVE) -- A violent domestic dispute between a man, a woman and her daughter ended in gunshots when a neighbor stepped in, potentially saving a life.
The shooting happened around 10 p.m. Tuesday night at the River Chase Apartments on Harvard Drive in Clarksville. Police said the man accused of battery is the one who ended up dead.
On Wednesday, the River Chase Apartments sit quiet. Police filled the area near units on Harvard Drive Tuesday night after reports came in that a man had been shot and killed.
Clarksville Police said that man was beating a woman and her young daughter when a neighbor attempted to break up the fight. The neighbor grabbed the handgun he owned and tried to stop him.
"He did approach the individual who was assaulting the lady and her child and did, at gunpoint, instruct him to leave them alone and sit down on the curb," said Clark County Prosecutor Jeremy Mull.
Police said the man complied for a while but then tried to attack the neighbor and ignored warnings to stop. When he came at the neighbor, police said he shot him.
"Based upon what we learned last night, I'm of the belief that it was self-defense, that it was justified under the law and therefore there was no arrest made in the case," Mull said. "In a case where an individual was acting violently and had just violently assaulted a child and a defenseless lady. Due to his intervention, that assault was terminated and this individual was ultimately killed in an act of self-defense."
An autopsy is expected to be conducted on the man Thursday. His identity is expected to be released once that's complete. His identity and others have not been released until family members can be notified. Clarksville Police said this was a case of domestic battery. Domestic violence situations aren't uncommon for the region, but they are dangerous, often deadly.
"They are 500 times more likely to be killed at the point that they are leaving the relationship," said Marguerite Thomas, Vice President of Programs with the Center for Women and Families.
The Center for Women and Families served 7,000 people domestic violence victims and sexual assault survivors in the Louisville and southern Indiana region last year. The center does provide shelter services but spends most of its time advocating for victims in court, providing lifesaving information through the crisis hotline or helping them find services and a safe place to stay.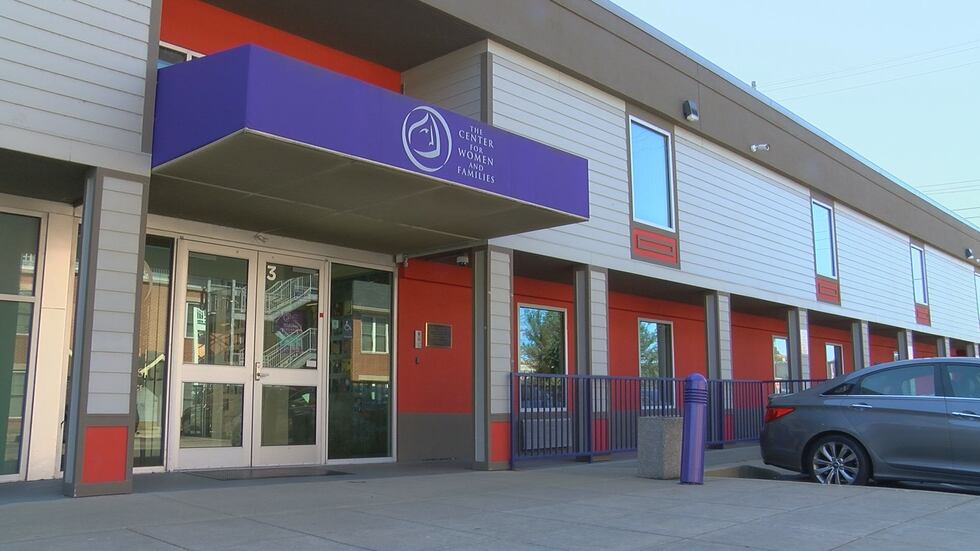 Thomas stressed that people in dangerous relationships need to seek help before the situation becomes deadly--those situations will often escalate quickly.
"And the more information people can have, I think the greater impact it could have on keeping somebody safe," Thomas said.
Witness reports and autopsy results on the man who was shot will need to be reviewed before the shooting can officially be determined as self -defense.
Thomas said letting people know that help is out there can save lives for victims thinking about leaving.
"People don't understand why somebody being abused doesn't leave the relationship. There are many complicating factors to that, it could be children, could be finances, could be because they're isolated, they don't have any place else to go. But primarily it's out of fear and that fear is real," Thomas said.
Victims are 500 times more likely to be killed when trying to leave those relationships, she said.
Locally, resources are available for people fleeing dangerous situations who need temporary shelter for their cats and dogs, allowing everyone in danger to find safety.
TARC also offers safe transport for victims of domestic violence. Those seeking help can board a TARC bus in any direction, Thomas said, and the driver will contact the Center for Women and Families and arrange to have the person taken to the shelter for help.
If you need help immediately, call 1-844-237-2331 or locally to the crisis hotline at 502- 581-7222.
For a list of services and locations locally with the Center for Women and Families, visit the website here.
If someone you know has been sexually assaulted or rape, there is help out there. We've listed some tips about how to help, according to the Center for Women and Families.

If someone you know and love comes forward to tell you about this, it's important to listen to their story without judgment and show them your support as you listen.

It's important to believe survivor, even if they doubt their story or their memories about the assault are vague.

If the victim is interested in seeking help, offer to go with them for medical care, a rape kit test or forensic exam.

Be patient and do not blame the victim or yourself.

If you are sexually assaulted and want to report, you can choose to take a sexual assault forensic exam. For more information about when and where to report that, visit the website here.

You can choose to have a sexual assault forensic exam, or SAFE, for medical care, evidence collection and reporting the assault to police.

Get help if the survivor is suicidal. Call the National Suicide Hotline for resources and support at 1-800-273-8255.

Find support and resources locally, by dialing 844-BSAFE-1, or nationally through www.rainn.org or www.thecenteronline.org.

The direct line to the southern Indiana center is 812-944-6743. The Indiana Crisis Line is 812-944-6743.
In a statement to WAVE 3 news, Regional Manager of the River Chase Apartment complex Rob Cissel said:
"As you may have heard, there was a situation of domestic violence last night on Harvard Drive. The staff at River Chase are all very saddened for this incident and we appreciate our community for being understanding and supportive. Although we strive to maintain a safe, quiet, and crime free community, you never know when something could go wrong. Thus, we always ask our Residents to speak up and notify the Clarksville police, our courtesy police officer, or the office if there is ever a concern. Should you or someone you know be in a potentially violent domestic situation, you can also reach out to the National Domestic Violence Hotline at 1-800-799-SAFE or www.thehotline.org."
Copyright 2018 WAVE 3 News. All rights reserved.