Activists ask for hate crime charge in Kroger shooting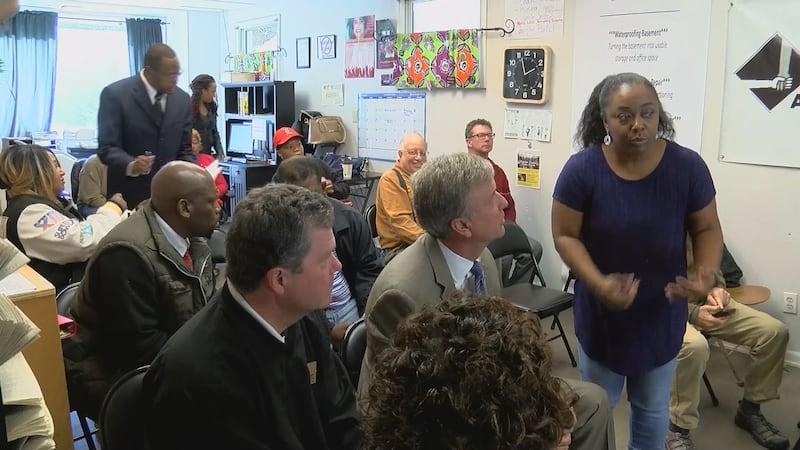 Updated: Oct. 28, 2018 at 8:25 PM EDT
LOUISVILLE, KY (WAVE) - Groups of Louisville activists are asking officials to charge the Jeffersontown Kroger shooting suspect with a federal hate crime.
The Kentucky Alliance Against Racist And Political Repression teamed up with several other organizations and asked for justice to be carried through on both federal and state levels.
On Sunday afternoon, Louisville Showing Up for Racial Justice (SURJ) said they want the shooter to be charged with same level of crime as the recent mail bomber and Saturday's synagogue shooting suspect.
"This is a case of pure hatred," Tyra Walker with the Kentucky Alliance Against Racist And Political Repression said. "Mental illness does not prompt you to wake up wanting to kill black people. Mental illness does not discriminate as this man did."
Walker added the suspect should not be allowed to use mental illness as an excuse to escape justice.
Several members of the Metro Council were there to hear their words.
"We are a community that loves one another and we don't tolerate these types of activities and we want people held accountable for their bad acts," Metro Council President David James said.
Truman Harris with Louisville Black Lives Matter also said he's also disappointed that more local, state and national politicians have not quickly labeled the Kroger shooting as a hate crime and an act of terrorism.
"It is ridiculous to me and to my organization and all the people on this council today that this was not acknowledged as a hate crime because it is," Harris said. "And I think we should take it a step further: It was also an act of terrorism."
Copyright 2018 WAVE 3 News. All rights reserved.