Former LMPD detective Mark Handy pleads not guilty to perjury, evidence tampering charges
Updated: Oct. 29, 2018 at 4:35 PM EDT
LOUISVILLE, KY (WAVE) - A former Louisville police officer at the center of four overturned murder convictions came before a judge and some of the men he sent to prison. Mark Handy was arraigned in a Jefferson Circuit courtroom, entering not guilty pleas to charges of perjury of tampering with evidence in two of those cases.
Last year, WAVE 3 News exposed Handy's troubled past - a history that includes accusations of lying under oath, coercing suspects' statements and making up a confession.
The charge of perjury resulted from the Edwin Chandler case, while the charge for tampering with evidence resulted from the Keith West case. West, along with another man whose conviction was overturned, Jeffrey Clark, sat directly behind Handy in the courtroom.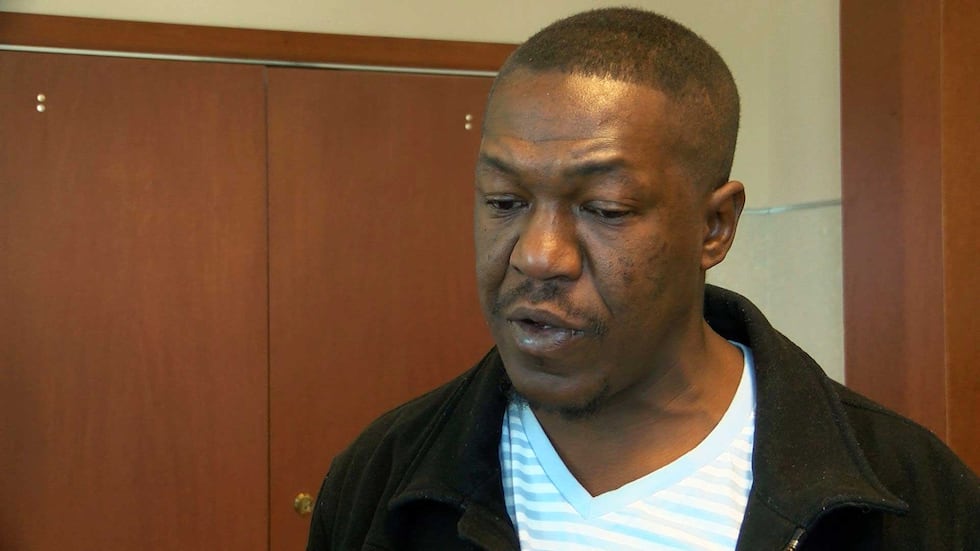 When asked what was it like to see Handy in the courtroom, West answered, "I didn't even want to look at him. I want him to pay for what he has done to me and my family."
In the 1990s, West was convicted of shooting two men inside of a car. West claimed all along it was self-defense saying the men had threatened to rape and kill him. West took a deal for two counts of manslaughter and served more than six years in prison. Then West's conviction was overturned because Handy withheld evidence that backed up his story and even recorded over a witness statement.
The last time West saw Handy in person was when he was given two life sentences in 1995. He wanted to be in court on this day to see Handy.
"I've been hurt by this crooked cop," West said. "He sworn to protect the law and yet he broke it himself."
Handy has been at the center of three homicide cases which resulted in four overturned convictions. In each of those cases it was alleged that Handy acted inappropriately during his investigations. The Kentucky Supreme Court has acknowledged Handy lied under oath in court documents.
For Jeffery Clark, seeing Handy on Monday was emotional.
"I wanted to see how he felt because when I stood up there and said I was not guilty, I was innocent," Clark said. "The world has to see if he is guilty or not, but I know. Can't get my family back. He took my family from me."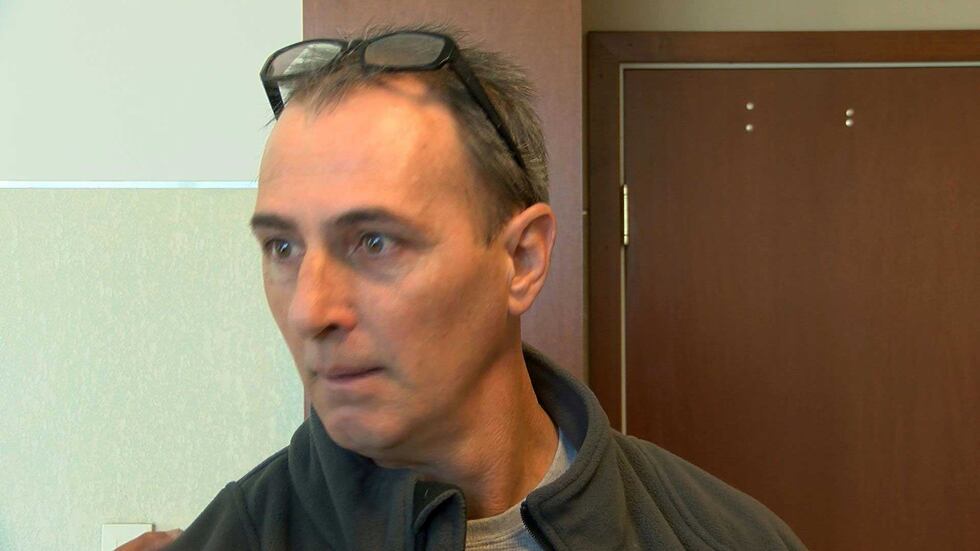 Clark was in prison for almost 23 years.
"Twenty-one years of age I got locked up and I got out 2016 and then I was exonerated Feb 26th of this year," Clark said.
"He (Handy) worked in law enforcement for years and years," said Brian Butler, Handy's attorney, during an interview following the court appearance. "I personally worked with him when I was a prosecutor. He was a fantastic detective and made good cases."
Butler said it's horrible when someone goes to prison for something they didn't do. Butler added that Handy, who is now retired, didn't have any animosity toward anyone and no intentions of sending to someone to prison for a crime they didn't commit.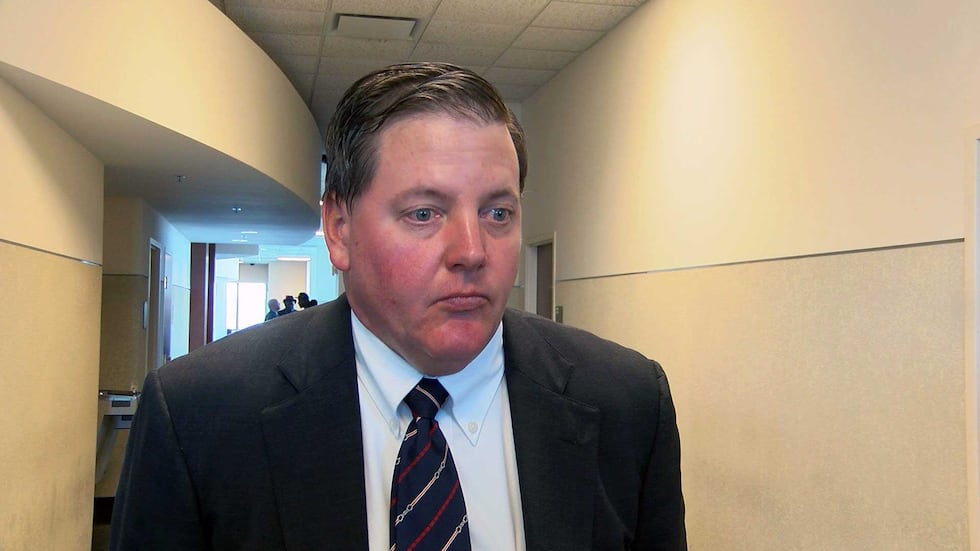 "We have advances in science and technology that allow us to go back and look at some of these cases from many years ago and apply today's procedures to then and fortunately that has exonerated people, but, to go back and accuse him of intentionally doing this is s ad and difficult for him," Butler said.
The felony offenses Handy is charged with carry the potential of prison time. He will be back in court before Judge Olu Stevens on Dec. 19.
Those four people whose convictions were overturned spent a combined 62 years in prison.
1992 - Jeffrey Clark and Garr Hardin
Rhonda Sue Warford had been stabbed to death, and her body was found in Meade County. Clark and Hardin were arrested in connection to her murder. The allegations revolved around a satanic cult, including claims that Hardin killed animals. Handy testified Hardin told him he "got tired of looking at animals and began to want to do humans." That's something Hardin denied saying. There were also questions revolving around a blood-stained rag, which was taken as evidence in the case. Both Hardin and Clark were sentenced to life in prison. The Innocence Project got involved in 2009. Modern DNA testing revealed it was Hardin's blood on the rag, which is what he had testified during trial. Their convictions were later overturned after they both served 22 years in prison. They filed a federal lawsuit in July 2017. They have been granted a new trial.
1993 - Edwin Chandler
Brenda Whitfield, 25, was shot and killed at a Chevron gas station. The shooting was captured by surveillance video. However, that tape was later recorded over with a video of David Letterman. A former employee, who was not present at the time of shooting, stated the shooter looked like Chandler, who was 19 at the time. At first, Chandler turned himself in on an unrelated check fraud warrant and told police he did not have anything to do with Whitfield's murder. But, he later confessed to the crime and was arrested and charged with Whitfield's death. During his trial in 1995, Chandler testified that his confession was false after being threatened by Handy that he'd arrest his sister for harboring a criminal. Chandler also stated that he was fed information by Handy in relation to the murder. Chandler was convicted of manslaughter and first-degree robbery. He was sentenced to 30 years in prison. In April 2002, Chandler was released from prison on parole. The Innocence Project got involved. In 2009, fingerprints on a bottle set on the counter by the shooter were found to belong to another man, Percy Phillips. Chandler was exonerated and Phillips was charged with Whitfield's murder. In October 2012, Chandler's civil lawsuit settled for $8.5 million. During those court proceedings, the court questioned Handy's investigations and truthfulness, acknowledging Handy had lied under oath in other cases as well. WAVE 3 News found out that multiple investigations into Handy had already been conducted.
Copyright 2018 WAVE 3 News. All rights reserved.