Kenneth Betts: 7-count federal indictment returned against former LMPD officer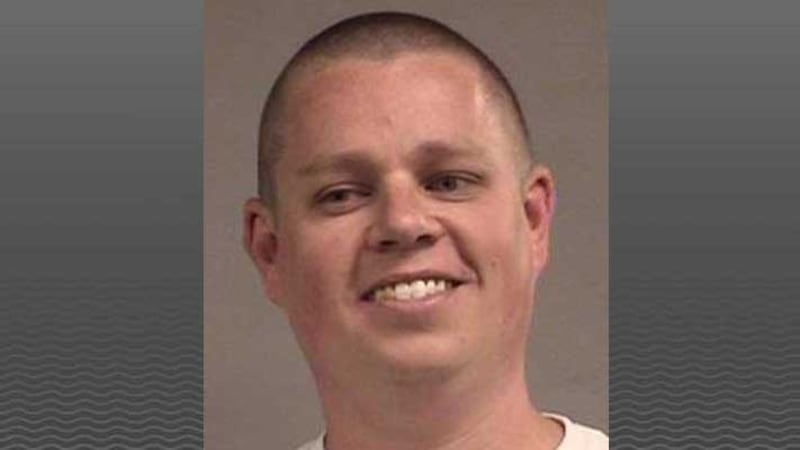 Updated: Nov. 7, 2018 at 10:03 PM EST
LOUISVILLE, KY (WAVE) – A federal grand jury has returned a seven count federal indictment against a former Louisville Metro Police Department officer.
"No man is above the law," U.S. Attorney Russell M. Coleman said during a press conference Wednesday.
Kenneth Betts was charged with three counts of enticement, one count of attempted enticement, one count of possession of child pornography, one count of distribution of child pornography and one count of transfer of prohibited material to an underage individual.
Betts was involved with the LMPD Youth Explorer Program and these charges stem from the investigation of his conduct while acting as a mentor in the program, which was for youth who wished to be police officers later in life.
This was the first time federal charges were brought in the explorer case. Betts has already been charged by the Jefferson County Commonwealth's Attorney.
"The penalty range for these counts (goes) from a mandatory minimum on the low end to up to 20 years in federal prison," Coleman said.
Betts turned himself in to FBI agents around 10 a.m. Wednesday. Later in the day, Judge Colin Lindsay order him to be released on a $25,000 unsecured bond. He will be placed on home incarceration and fitted with a GPS monitor. He's still in custody until a home inspection can be completed.
Betts' attorney, Brian Butler, argued for him to be released on bond.
"The allegations that were made against Mr. Betts were things that were alleged to have happened four, five, six, seven, eight years ago," asserted Butler. "He's no longer in law enforcement. He's working two jobs. He's a productive member of society."
The prosecution argued he was a danger to the local community and beyond, because the internet is far-reaching and although the allegations were made years ago, no one's been monitoring Betts' current internet activity.
Prosecutors said he continued his alleged child porn activities after he left LMPD.
Allegations against Betts stem back to 2006, when according to the indictment, Betts enticed a minor to have sex.
That's the same year Betts became an LMPD officer, and even received a letter of recommendation from former Major Curtis Flaherety. He then immediately became a supervisor in the Explorer Program. That's despite Flaherty having knowledge of a previous accusation from 2002 when Betts was just 17 and an Explorer himself.
According to a report sanctioned by Mayor Greg Fischer, Kerry Harvey reported LMPD Chief Steve Conrad learned about the 2002 allegations in the fall of 2016.
Flaherty is now also under investigation, and the U.S. Attorney didn't discount the possibility of others being indicted, or more charges being added. There are a number of other officers that have been named in federal civil lawsuits.
"This is just the start," Tad Thomas said. He represents two of the victims mentioned in the indictment.
"I like the fact that someone outside of Metro Louisville is taking action," he told WAVE 3 News.
Conrad has come under fire by Metro Council members for allowing Betts to resign in 2014, a year after the allegations surfaced, and for closing the internal investigation after he left the force.
Wednesday, Mayor Greg Fischer told us he still supports the chief, and said the timing of the charges, the day after the election, was questionable.
Coleman said the timing was simply because that's when prosecutors felt they were ready.
"When there's a problem, it needs to be dealt with and that's what's happening now," Fischer said.
As part of Betts home incarceration, he will not be allowed to any devices that can connect to the internet. The judge ordered he cannot possess firearms or digital storage devices, and cannot have unsupervised contact with minors. He was also ordered to have no contact with the four alleged victims, or their families. Betts' mother will move in with him to monitor him.
He will lose both his jobs -- one requires him to leave home, and the other requires a computer and internet access.
None of the alleged victims appeared in court on Wednesday, but three of the four were contacted. They couldn't come because of distance and/or work. Two of those three wanted Betts detained, and the last one did not care -- he just wanted no contact. The fourth victim has not been contacted.
Copyright 2018 WAVE 3 News. All rights reserved.