Business owners, teachers, parents among over a thousand supporters of suspended Louisville Male High student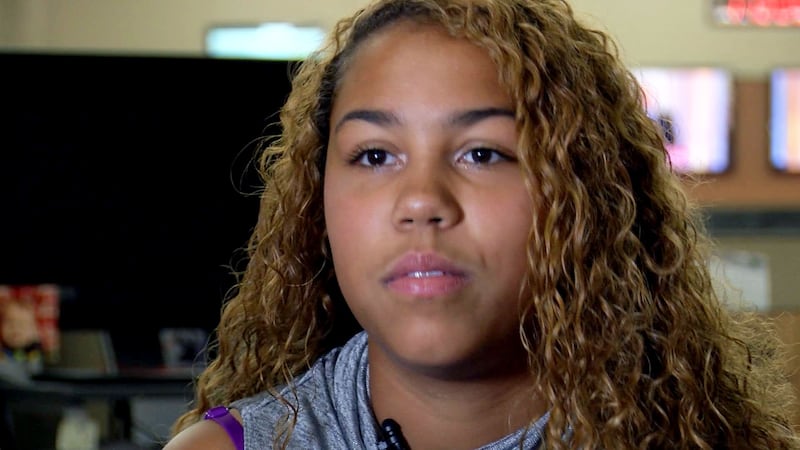 Updated: Nov. 8, 2018 at 5:32 PM EST
LOUISVILLE, KY (WAVE) - Over one thousand people have signed a petition in support of a Louisville Male High School sophomore who was suspended last week. In addition, nearly two dozen people have written letters to the school.
Sophomore Phoenix O'Neal should be in English class Thursday morning, instead, she's serving out a 10 day suspension and visiting Dollar General manager James Griffith.
"She always comes running through the doors and she always has a big smile on her face, and everyone when she comes in says, 'Hey! There goes the kid,'" Griffith said.
He's one of two dozen business owners, teachers, parents and friends who have written letters to Louisville Male High School on Phoenix's behalf. Her family told WAVE 3 News Phoenix was suspended and forced to transfer from Male for being in possession of a gun.
It all stems from an incident on a bus last Tuesday. O'Neal said the gun belonged to another student who was riding with it on his backpack. Out of concern for her safety, she said, she grabbed it, and when she realized it was unloaded, she showed her peers and gave it back to the student. Later, someone else on the bus alerted the administration.
Two days later, on Thursday, O'Neal was suspended for touching the gun and received a transfer referral that states she will spend the next year at Minor Daniels.
"Every time I've seen her she's always been very respectful and always been very nice, mild mannered, things of that nature, so I feel like that's something that's definitely not her," Griffith said.
The number signatures on a petition to get her back into school has reached over 1,300. O'Neal is now being represented by lawyer Dr. Kenneth Henry.
In a statement, Dr. Henry said:
"Based on what I currently know about the situation involving Phoenix O'Neal and her suspension and exile to an alternative school, I must sadly point out that this is yet another example of public school administrators' failure to apply common logic when administering the district's discipline code.
"While the code prohibits students from having possession of a firearm on school property, etc., the term 'possession' in the code is undefined. Does 'possession' mean complete dominion and control? Or, does 'possession' mean a mere touching? If we follow the logic applied in Phoenix's case, a student who discovered a handgun in a bathroom and who took it to the principal for safety purposes would be suspended and exiled to an alternative school.
"Phoenix's actions were heroic because she wanted to let other students on the bus who thought the gun was a toy know that they were in danger. Once again, sadly, this incident demonstrates that the problem with public schools is not the students, but rather, it is the adults in charge."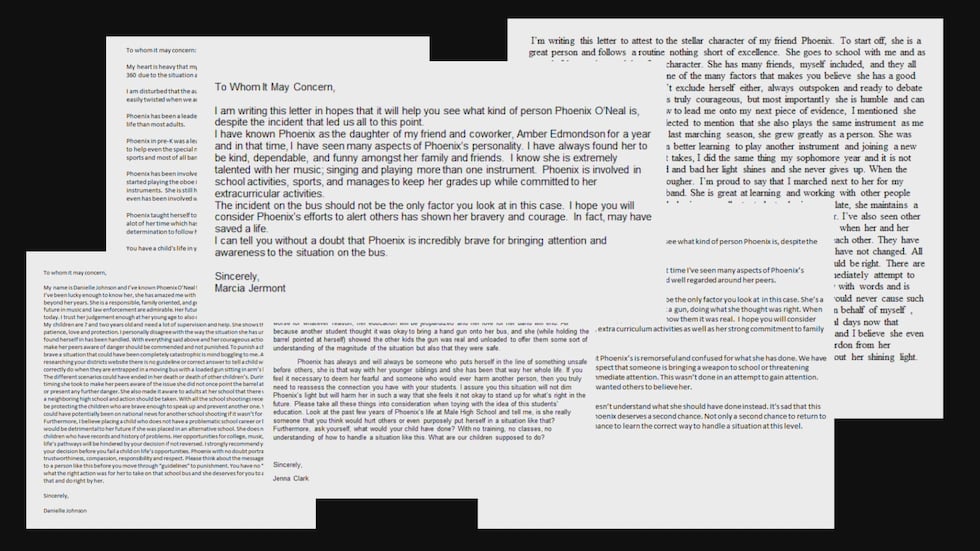 Copyright 2018 WAVE 3 News. All rights reserved.