Jeffersontown unveils Freedom Wall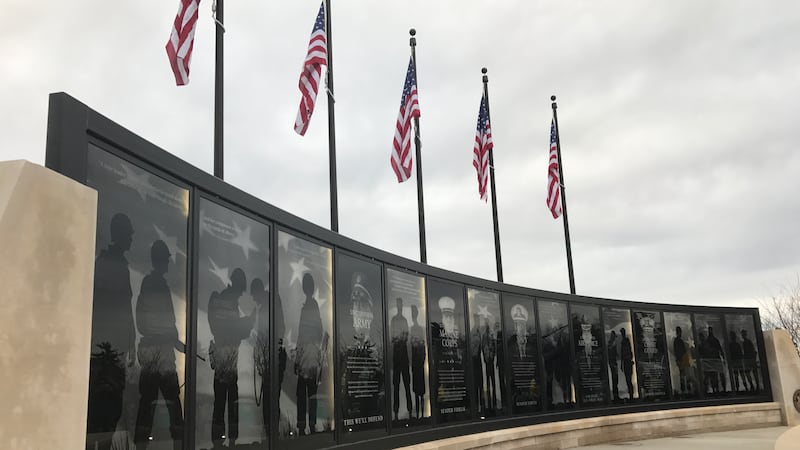 Published: Nov. 11, 2018 at 10:56 PM EST
JEFFERSONTOWN, KY (WAVE) - City officials in Jeffersontown unveiled the newly completed Freedom Wall on Sunday during the 24th Annual Veterans Day program.
The wall pays respect to the five branches of the U.S. military. Each panel shows dramatic images of service people surrounded by words of encouragement, support and honor.
The 60-foot-long Freedom Wall has 15 connected 8-foot-tall etched glass panels and serves as a backdrop for Veterans Memorial Plaza, which also made its debut.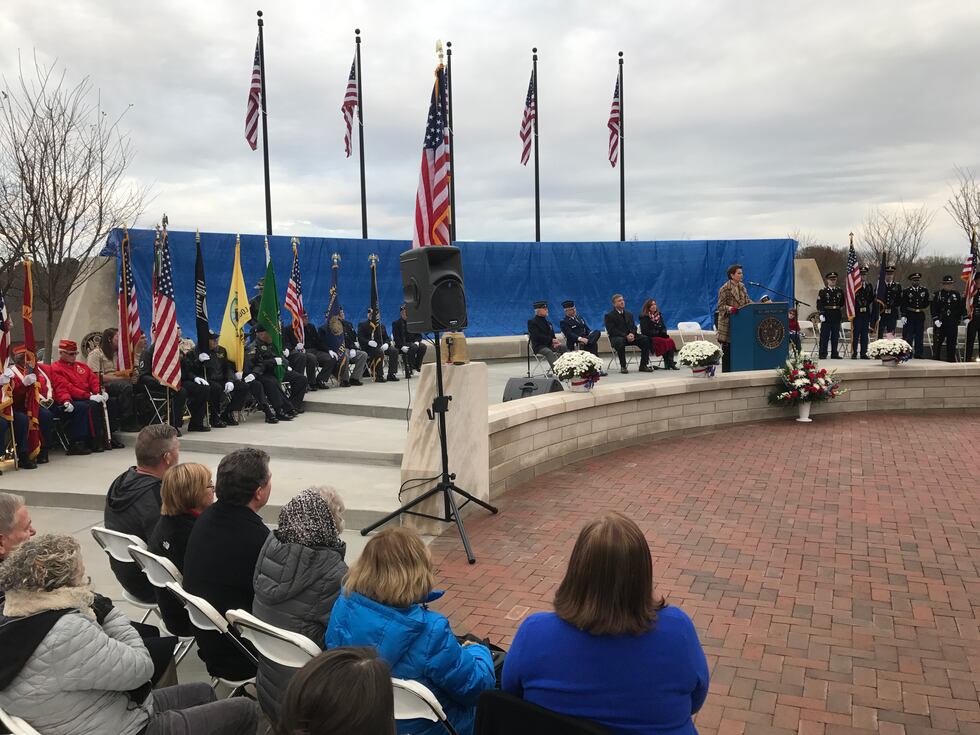 The unveiling ceremony featured a keynote address by Heather French Henry, the Deputy Commissioner of the Kentucky Department of Veterans Affairs. It included musical entertainment and food trucks. The City of Jeffersontown and American Legion G.I. Joe Post #244 hosted the event.
The Freedom Wall is a main focal point of Veterans Memorial Plaza, both located in Veterans Memorial Park. It includes a 30,000-square-foot plaza with enough room for 500 people, accompanied by green space, trees, benches, raised planters and an elevated stage area.
Another park improvement in the works: The Tri An Foundation's 14-foot, $1.5 million addition. The memorial will honor the sacrifice of Americans and South Vietnamese in the Vietnam War.
Copyright 2018 WAVE 3 News. All rights reserved.