Gregory Bush indicted on federal hate crime charges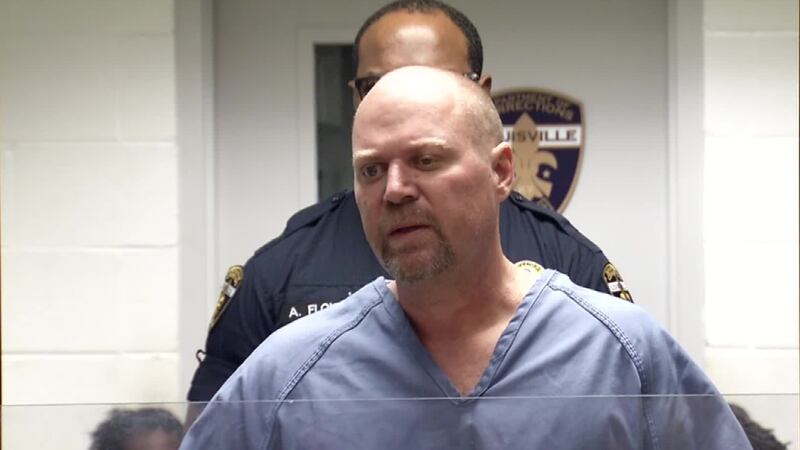 Updated: Nov. 15, 2018 at 9:30 PM EST
LOUISVILLE, KY (WAVE) - The man who allegedly opened fire at a local Kroger store and killed two people now faces federal hate crime charges.
Gregory Bush is charged with three federal hate crime charges and three federal gun charges.
He's accused of walking into the Kroger store in Jeffersontown last month and shooting and killing a man. He then walked outside and shot and killed a woman in the parking lot before leaving the scene, police said.
Both victims were black.
"No Kentuckian should be frightened to go shopping. No Kentuckian should be frightened to worship. No Kentuckian should be frightened to go to school," U.S. Attorney Russell Coleman said. "And we will stand with you and we will stand together to push back on this specter of fear and violence in our community."
Bush also was reportedly seen on surveillance video minutes before his assault, trying to break into a church whose congregation is predominantly black.
Kentucky does not have hate crime laws that would apply to murder. That made many people in the community upset, who'd been calling for the hate crime distinction to be made.
On Thursday, some of them went to the news conference to hear the charges directly from the feds.
"We cannot live in a community with hate and there must be severe consequences and so I am pleased with the announcement today but it is difficult," Sadiqa Reynolds with the Louisville Urban League said. "This is just a difficult thing to process."
Jeffersontown First Baptist Church Pastor Kevin Nelson called the U.S. Attorney's words as "a ray of hope." He described statements of support coming to the church across religious and racial lines.
"They're just saying, 'We stand in solidarity as one people,'" Nelson said. "So we thank God for that and we appreciate all those who have shown their love and solidarity."
Bush could face the death penalty or life in prison without parole. Prosecutors have not announced whether they will pursue the death penalty.
Copyright 2018 WAVE 3 News. All rights reserved.