Multi-state drug trafficking scheme nets millions in cash, marijuana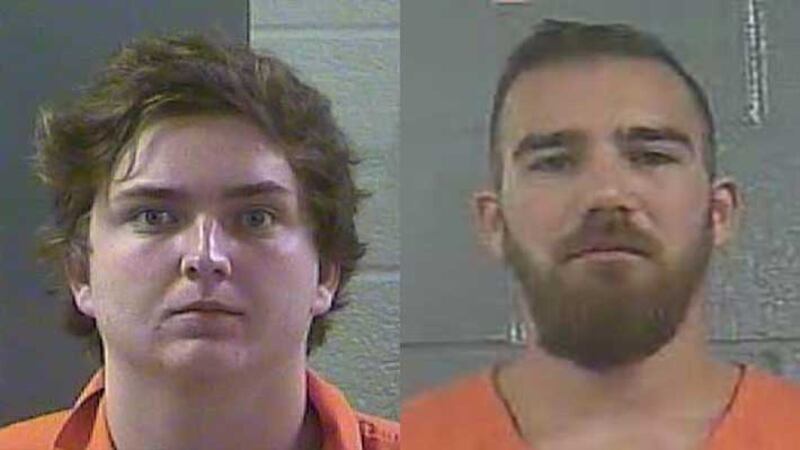 Updated: Nov. 15, 2018 at 10:57 PM EST
CLARKSVILLE, IN (WAVE) - Millions of dollars in cash and drugs have been seized in a drug operation involving several states.
Clarksville Police made the announcement about the arrests of Anthony Sansone, of West Palm Beach, FL, and Keegan Smith, 20, of Corbin, KY on Thursday. Both, police said, were involved in the trafficking of drugs from California into Corbin.
Clarksville Capt. Joel deMoss, who led the investigation, said that over a four-month period starting in June, Sansone would fly from Florida into Louisville. That's where he would meet with a courier from California and dump the drugs into a storage unit. Smith would then allegedly go to the units and pick up the merchandise to distribute in Kentucky.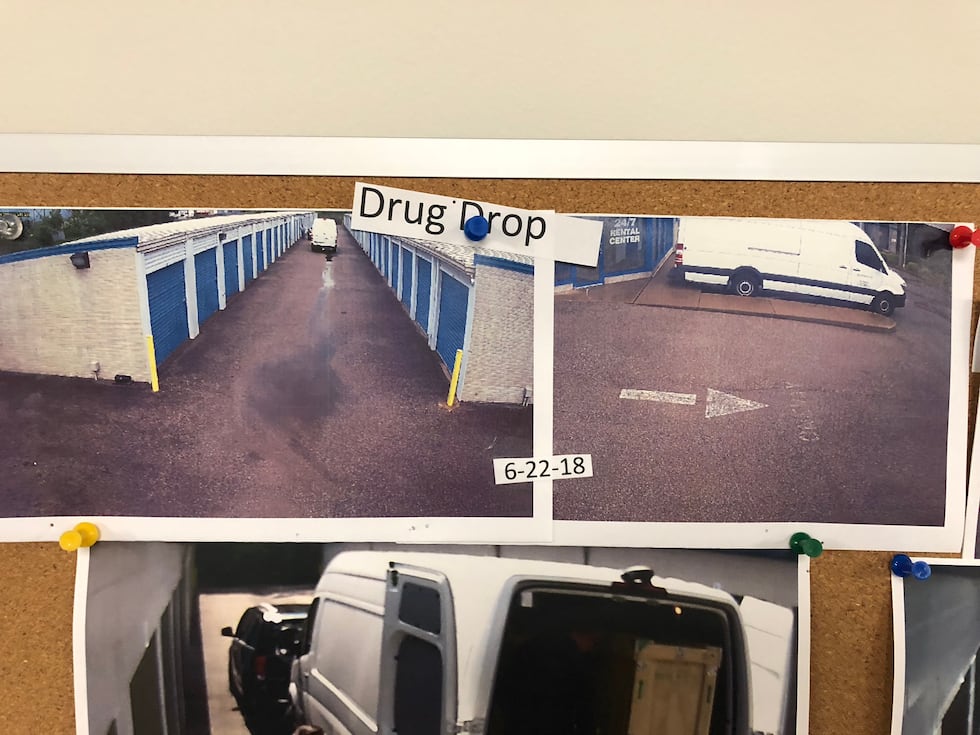 On Oct. 19, police tracked Sansone from the airport to the storage unit. There, police said, he was observed loading multiple boxes into the units from a white van. Photos of the operation have since been released by officials.
Police then arrested Sansone at the Omni Hotel in Louisville. Smith was arrested at his home in Corbin and the white van, on its way back to California, was pulled over in southern Indiana. Thirteen boxes containing a total of $1.7 million were discovered inside the van, according to police.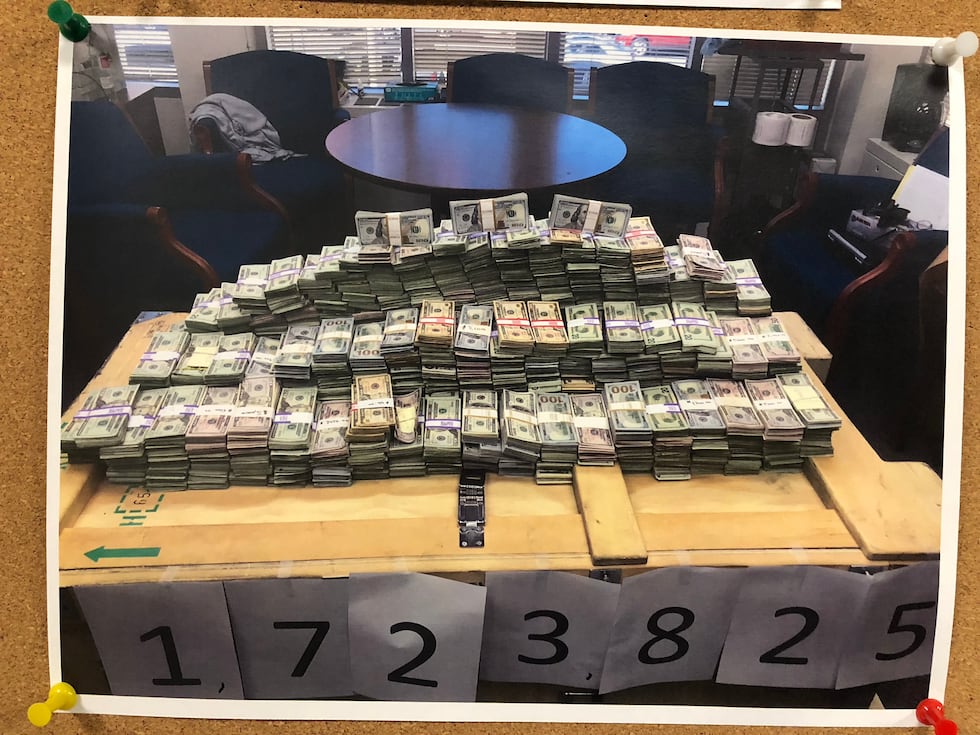 In addition to the cash, police also seized $1.5 million in drugs. Included in the drug haul was over 100 pounds of marijuana, 15,000 marijuana smoking pens and four pounds of marijuana wax. More than a dozen guns were discovered during a search of Smith's residence, according to police.
One word was repeated extensively by police on Thursday - "dangerous." Officials said the particular kind of marijuana being sold in this case is the most potent they've ever seen, referring to it as "marijuana on steroids."
The Southern Indiana Task Force is made up of Clarksville, New Albany and Jeffersonville Police, as well as Clark County and Harrison County Sheriffs' Offices, along with the FBI in New Albany and Kentucky State Police.
The Task Force usually handles hard drugs, like heroin and meth, but this case was different.
Investigators suspected these men were dealing marijuana to elementary, middle and high school kids across southern Indiana and Kentucky. They also think the case could possibly involve a cartel.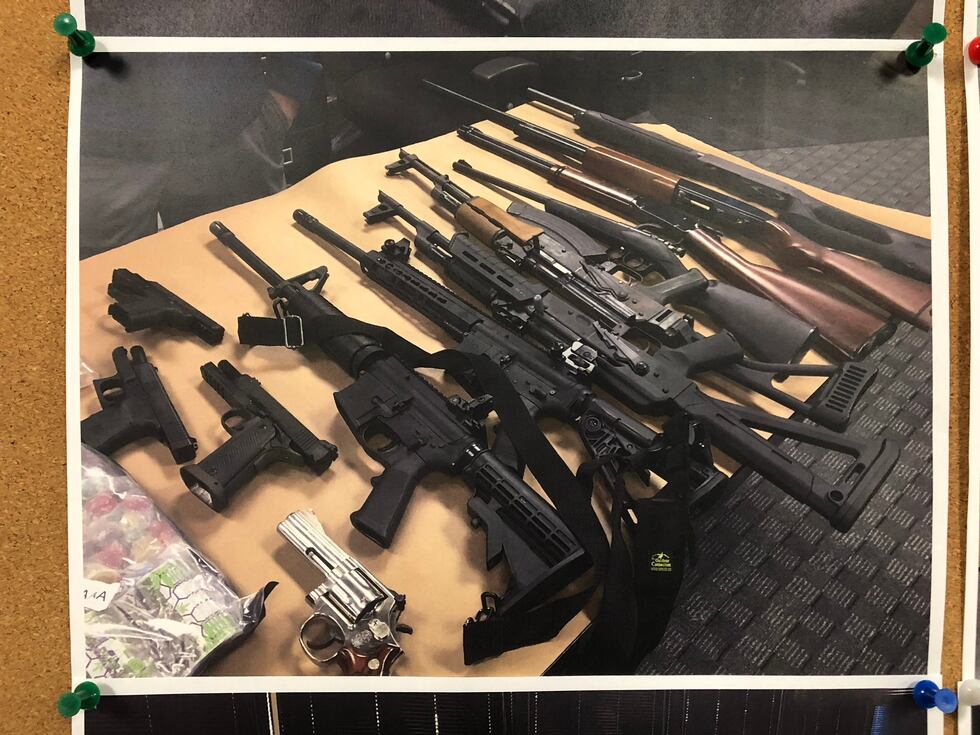 DeMoss said these men "clearly had no regard" for who they were selling to. To get marijuana out of young children's hands and to take money away from a drug organization, was worth it for DeMoss.
"Drug organizations use this money for a lot of their illegal endeavors whether it's the production and distribution of methamphetamines, cocaine, heroin, human trafficking and the purchasing of illegal firearms," DeMoss said.
Both Sansone and Smith face charges for trafficking marijuana over five pounds.
The case remains under investigation.
Copyright 2018 WAVE 3 News. All rights reserved.