Repairs to overlook at Waterfront Park could take months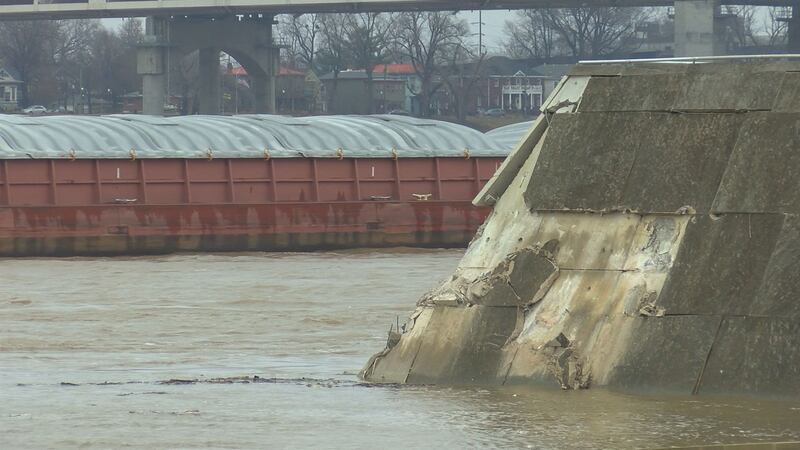 Updated: Dec. 21, 2018 at 7:23 PM EST
LOUISVILLE, KY (WAVE) - Waterfront Park looks a little different for the holidays after a barge accident Friday morning around 8:30. That barge crashed into the overlook wall just past Joe's Crab Shack and just off the Great Lawn.
The damage could take several months to repair.
City officials say this kind of accident doesn't happen often, but they do say it's the fourth time it's happened in the past 20 years as the overlook sticks out into the Ohio River.
The limestone panels were knocked off when one of the barges being pushed by a towing vessel hit it. No one was hurt and the Coast Guard is investigating.
Waterfront Park's Gary Pepper told WAVE 3 News about the incident.
"The barge cabling that holds all the barges together, I believe the front right one may have become an issue and it was starting to drift," he explained. "We had high winds and it tended to start pushing the barge over to the Kentucky side and I think the operator had a little bit of a hard time controlling it before it made impact."
The overlook was designed and engineered for barge impacts, so the massive walls inside absorb the impact to protect the structure. The damage came to the cosmetic limestone panels hung with stainless steel brackets. On impact, they break away and fall into the river.
Progressive Stone out of Indianapolis, who put the structure together, will make the repairs after the water gets back to normal elevation. The barge company's insurance will cover the repairs - which won't likely happen until next summer or fall. The barge company's insurance should cover the cost of the repairs.
Copyright 2018 WAVE 3 News. All rights reserved.