Teacher pleads not guilty after juveniles found with alcohol, marijuana at New Year's Eve party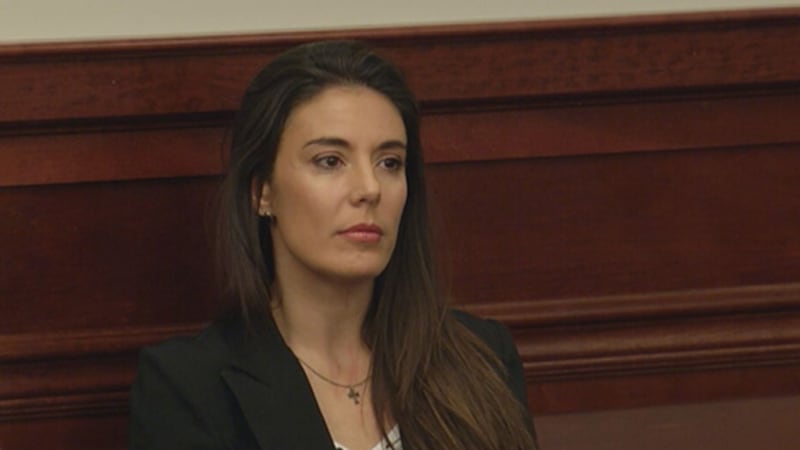 Published: Jan. 10, 2019 at 1:18 PM EST
LOUISVILLE, KY (WAVE) - A Jefferson County Public School teacher charged with multiple counts of unlawful transaction with a minor appeared in a Bullitt County courtroom Thursday.
Lindsey Lewis, 36, was arrested around 2:40 a.m. Jan. 1 after police were called to her home in the 300 block of Boaz Lane.
>> PREVIOUS STORY: Minors with alcohol, pot found at party hosted by JCPS teacher
Arriving officers said as many as 40 people were inside the house. An arrest report for Lewis said 14 of the people in the house were juveniles. Officers reported seeing numerous bottles of alcohol and said there was a strong smell of marijuana. Several of them admitted to drinking alcohol and smoking marijuana.
Police said Lewis, who appeared to be impaired, knowingly hosted the party where juveniles were using marijuana and alcohol.
While in court, Lewis' lawyer pleaded not guilty on her behalf and asked for the names of the 14 juveniles Lewis allegedly provided illegal substances to. Judge Jennifer Porter said when the Commonwealth was provided with the names she would turn them over to Lewis' attorney.
Lewis is a teacher at Phoenix School of Discovery
She was ordered not to have unlawful contact with minors. A probable cause hearing for Lewis was scheduled for Feb. 26 at 10:30 a.m.
Copyright 2019 WAVE 3 News. All rights reserved.