Suspect and officers identified in Indiana officer-involved shooting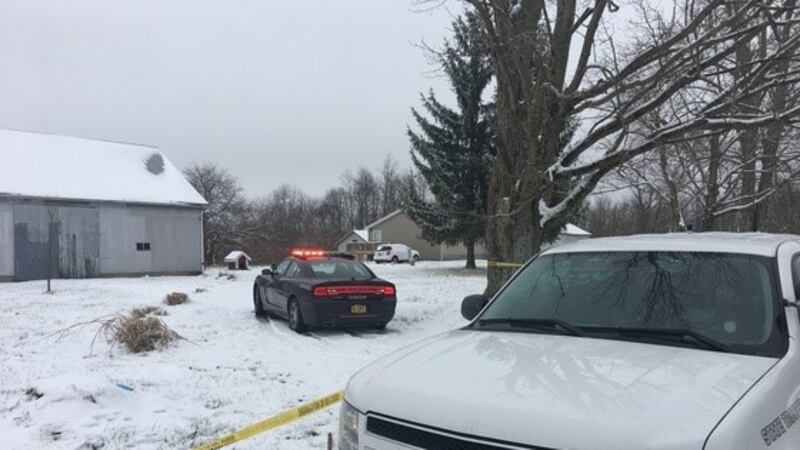 Updated: Jan. 13, 2019 at 8:19 PM EST
SUNMAN, IN (FOX19) - One person is dead following an officer involved shooting in Dearborn County, Indiana, according to state police.
The shooting happened at around 11:00 a.m. on Saturday in the 12000 block of Five Point Road, state police said.
The suspect has been identified as Christopher A. Schmitt, 58, and he lived at the residence where the incident occurred, according to police.
Dearborn County Sheriff's Deputy Brian Weigel and Indiana State trooper Jordan Craig responded to the residence after getting report of a man with a firearm, according to state police.
Craig is a three year veteran of the Indiana State Police and Weigel has been with the Dearborn County Sheriff's Department for over a year.
State police say that within minutes of arriving, Schmitt pointed a gun at the officers.
Both Weigel and Craig fired shots, state police said.
Sgt. Stephen Wheeles with the Indiana State Police said that it is too early to say who struck Schmitt.
Officers confirm that Schmitt was struck at least once and transported to Margaret Mary Hospital in Batesville where he later died.
The officers were not injured in the incident, state police say.
Officials have placed both officers involved on administrative leave pending the outcome of the investigation and stated that this standard procedure.
The shooting is being reviewed by Ric Hertel, Prosecuting Attorney for Ripley County.
Dearborn-Ohio County Prosecuting Attorney Lynn Deddens asked for Hertel's appointment because of the local law enforcement officers involved in the case.
Copyright 2019 WXIX. All rights reserved.