Authorities ID deputy killed in Clermont County, OH standoff; shooter in custody
Officers did not fire any shots in standoff, authorities say
Updated: Feb. 3, 2019 at 8:23 PM EST
PIERCE TOWNSHIP, OH (FOX19) - Authorities have identified a deputy who was killed and a second deputy injured after a 12-hour standoff in Pierce Township in Clermont County.
The deadly incident began Saturday evening and ended early Sunday morning.
The two deputies were shot while responding to a suicidal subject who had barricaded himself at the Royal Oak Apartments in the 360 block of Saint Andrews Drive in Pierce Township, according to the Clermont County Sheriff's Office.
Air Care responded to the scene. Sheriff's officials said 20-year veteran Deputy Bill Brewer was pronounced dead at Anderson Mercy Hospital. He leaves behind a wife and a 5-year-old son.
The community lined streets Sunday when law enforcement authorities escorted his body from the Hamilton County Coroner's Office to a funeral home in Amelia.
"Deputy Brewer gave his life attempting to help a person who was admittedly suicidal. This will forever change the atmosphere of the Clermont County Sheriff's Office," Sheriff Steve Leahy said.
"This Officer's valor is now recorded for all time, written in blood," said Ohio Attorney General Dave Yost. "We mourn, and we will remember."
Lt. Nick DeRose, 22-year veteran with the sheriff's office, was shot in the ankle. He was taken to University of Cincinnati Medical Center, treated and released.
The suspect, 23-year-old Wade Edward Winn, was taken into custody at 6:35 a.m. Sunday, sheriff's officials said.
He had barricaded himself in his apartment, fired multiple shots, and threatened to kill himself, they said.
Wade is facing aggravated murder and attempted murder charges.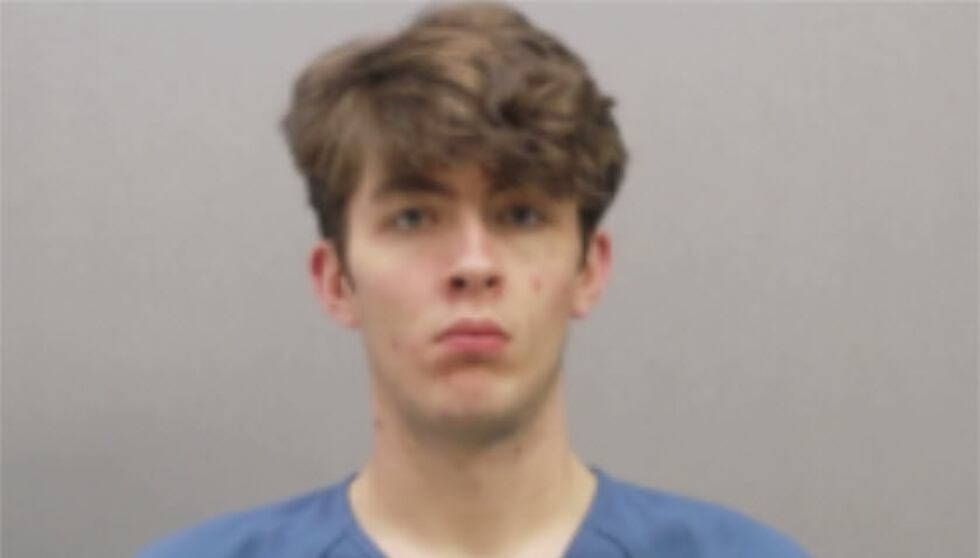 Reports of shots fired at the apartments drew a response from multiple police agencies around 7 p.m. on Saturday. Authorities say they were originally called to the scene for a psychiatric call.
During a press conference early Sunday morning, Captain Jeff Sellars with the Clermont County Sheriff's Office said officers originally responded to a 911 call from a male reporting someone in his apartment refused to leave.
The caller also said the man was armed and suicidal.
Initial responders from Pierce Township Police Department were unable to make contact with the caller, according to Sellars.
The suspect first began firing gunshots about 8:15 p.m., he said.
Police requested the multi-agency Special Response Team, who arrived at 8:25 p.m., he said.
The team tried to negotiate with the suspect, but more shots were fired, he said.
Just over two hours later, at 10:37 p.m., more shots were fired from inside the apartment. Members of the team were nearby, and that's when the deputies were shot, Sellars said.
Fire erupted from inside the apartment as a result of the standoff, but Sellars did not say how the fire started.
Officers did not fire any shots; all shots were fired by the suspect, according to Pierce Township police.
Video and audio clips from the scene confirm that multiple rapid-fire shots were fired.
Clermont County requested assistance from the Attorney General's Office at 12:57 a.m. Sunday.
The Bureau of Criminal Investigation's (BCI) crime scene unit and special investigations unit arrived shortly after and has since taken over the investigation into the incident..
The American Red Cross responded and provided food and water to first responders and residents.
A Red Cross official said they would assist at least a dozen families as a result of this incident.
Copyright 2019 WXIX. All rights reserved.