Man says semi truck driver shot at him, striking his truck; police calling the case road rage
Updated: Mar. 20, 2019 at 2:17 PM EDT
SPENCER COUNTY, KY (WAVE) - Kentucky State Police are investing a case of road rage.
The victim, Curtis Moore, told WAVE 3 News that his vehicle was shot at when he was going home on March 19 around 2:15 p.m by a man driving a semi truck.
Moore said the speedometer in his truck wasn't working and he was doing his best to gauge the speed limit on Highway 44, which is 55 miles per hour.
Moore said a semi was behind him and tailing him on the highway.
"When he passed me the first time his trailer was real close to my truck," Moore said.
Moore said he was past the Tanglewood Golf Course at Fairgrounds Road when the truck driver forced Moore into the median. Moore said the truck driver stopped in the middle of the road just before the Dollar General and the truck driver started shooting at his car.
"I was on the phone with dispatch," Moore said. "As I passed him, he opened fire three times at my truck with the handgun pointed out the driver's side window."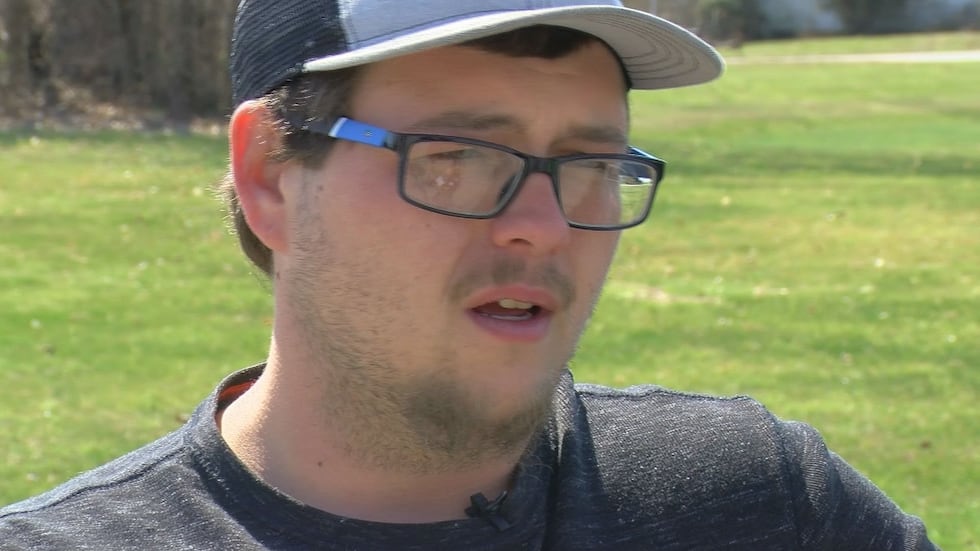 Moore said all he could think about was getting away from that truck driver. He decided his best bet was taking a sharp right turn at the entrance of Taylorsville Lake State Park. Thankfully, the truck driver kept going east on Highway 44.
Moore's vehicle was hit two times on the passenger side. He was not injured, but was shaken up. He gave a description to officials and KSP ended up arresting Kevin Bewley, 30, of Springfield, KY, in Washington County.
Bewley is charged with carrying a concealed weapon and wanton endangerment. Bewley is being held at the Shelby County Detention Center.
Moore is grateful that his three children and wife were not in the car with him. He said he does not know Bewley and no words were exchanged between the two.
Kentucky State Police said this is an ongoing investigation.
Copyright 2019 WAVE 3 News. All rights reserved.