Kentucky man dies in two vehicle crash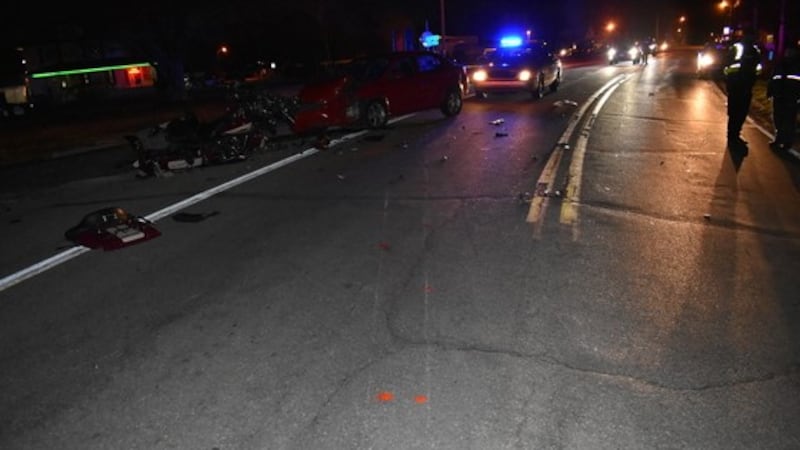 Updated: Mar. 23, 2019 at 1:44 PM EDT
MADISON, IN (FOX19) - A man died on Friday night when the motorcycle he was riding struck a car on Lanier Drive near Clifty Drive in Madison, Indiana.
Indiana State Police responded to a report of serious injury crash involving two vehicles at 7:46 p.m.
Police say Justin Blankenship, 30, of Carrolton, Kentucky, was traveling northbound on Lanier Drive when he, for an unknown reason, entered the southbound lane of travel.
Blankenship's 2007 Harley Davidson motorcycle had struck a 2010 Chevrolet Cobalt head-on. The driver of the Cobalt was Creighton Sever, 25, of Madison.
Blankenship succumbed to the injuries from the crash and was pronounced dead on scene. Police say that it is believed he was not wearing a helmet at the time of the crash.
Sever had minor injuries and was not taken to the hospital.
The crash is still under investigation by the Indiana State Police. Toxicology reports on both drivers are still pending.
Copyright 2019 WXIX. All rights reserved.