Boston bombing survivor goes on marathon mission for boy he never knew
Published: Apr. 11, 2019 at 10:26 PM EDT
LOUISVILLE, KY (WAVE) - I met Kelly Flowers five years ago after he survived the Boston Marathon bombing.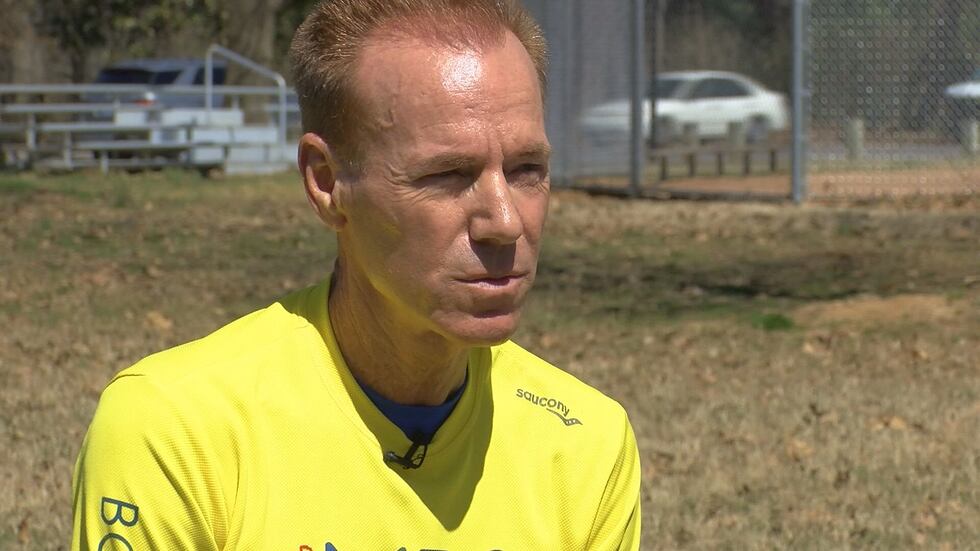 "I could hear the second explosion which was just up a tenth of a mile," Flowers told me, recounting that horrible day. "You had a pretty good idea it was really bad because was just a lot of blood everywhere."
I ran into him again the other day while he was churning out a chilly 22 mile training run for Boston 2019. He's older. He's faster. He's wiser. But he doesn't feel safer.
"I know now, after now six years out, it's gonna haunt me all my days," Flowers said.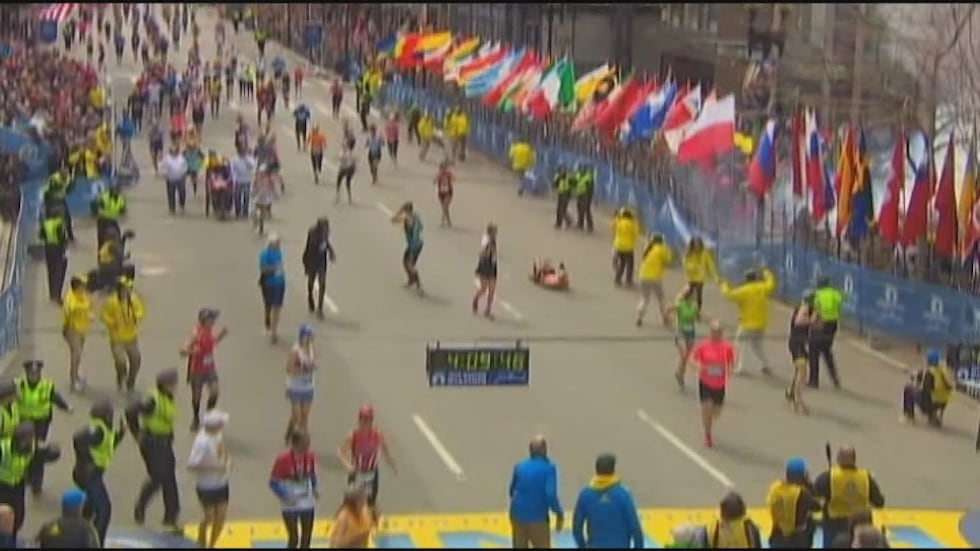 Flowers is an equine therapist, often surrounded by injured horse limbs. He was surrounded by human limbs on the ground when he eventually got to the finish area after the bombing.
"The images of what Boylston Street looked like that day," Flowers said, "it was just something beyond your wildest imagination you would never think you'd see."
Since the Boston Marathon bombing, Flowers has completed marathons all over the world: London, Berlin, Tokyo. But they're all runners-up to the race he's run for years -- his fundraising race, $75,000 and counting for the Martin Richard Foundation.
Martin was the 8-year-old who was eating an ice cream cone and asking his dad how old he had to be to run the Boston Marathon. That's when the second backpack exploded.
Martin lost his life. His sister lost her leg. Flowers lost it when he recalled what it was like.
"I just did not know where my wife was, and it's still difficult to put myself back there," Flowers said as he became emotional. "It was two to three hours before I was able to meet back up with my wife, and that part was tough. I could hardly get back to the hotel, didn't know where else to go. That was when I finally found her. Walking up to that room that day, knocking on that door, didn't know if she was gonna be there."
Flowers has a photo with Martin Richard superimposed running alongside him. I asked him why he's doing all this for a boy he never knew.
"It hit me so hard because I have boys and just the fact he was so young and even had an interest in running the Boston Marathon one day," Flowers said.
Team MR8 has raised millions of dollars since the bombing for things like parks and athletics programs for children with disabilities. It's changing the world thanks to people who've been changed forever, but not necessarily changed in a good way.
"I guess it changes you in a way that's difficult to feel the same way about going to large gatherings," Flowers said. "It's hard to do things like that without thinking of these things potentially out there waiting to happen next."
So Flowers is taking his photo, his money, his legs and his heart to Boston again. It's more than enough to overcome the pain he encounters in a marathon. It's the other kind of pain he can't train for that's still out there.
You can contribute to Team MR8 through Kelly Flowers' efforts by clicking here.
Copyright 2019 WAVE 3 News. All rights reserved.