UofL's Mack updates status of Nwora, Enoch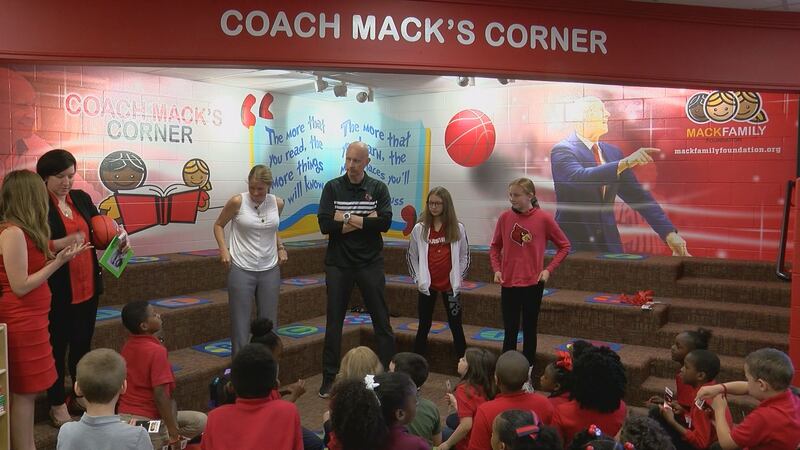 Published: May. 16, 2019 at 7:11 PM EDT
LOUISVILLE, Ky. (WAVE) - The deadline is May 29. Will Jordan Nwora and Steven Enoch be back in UofL uniforms for the 2019-20 season?
Cards head coach Chris Mack says he's not sure which way Nwora, the Cards leading scorer, is leaning.
"No, not really, I don't want to be that guy that's calling him everyday, like, what do you think now?" Mack said. "He hasn't worked out for teams and because all he's been able to do at the combine is interview and give measurements, I don't think he's gotten a whole lot of feedback, and so, Jordan will be smart, his dad will help him with that decision, but it's gonna be based on the feedback that he gets over the next week or two."
Nwora started 29 of the Cards 34 games last season, leading the team in scoring, 17.0 ppg., and rebounding, 7.6 rpg. He is in Chicago at the NBA Draft Combine, but is limited by an injury.
Enoch started 14 games and averaged 9.4 points and 5.2 rebounds per game.
"Steven has worked out for a lot of teams individually, in small groups and I think he's gotten feedback, so we'll see what happens with Steven," Mack said. "My inkling is that he's going to return, but I don't want to put words in his mouth. I think he's going through the process to figure out what he has to do to be an NBA player, if that's possible. Jordan is at the combine. I think there's a lot of misinformation out there, that he chose not to participate in a lot of the five on five, but he had a small injury which prevented him from going out there and doing what he wanted to do, but hopefully that injury after this week or the next will be a thing of the past and he'll be able to work out individually with teams like Steven is right now."
Mack discussed the decisions on Thursday as the coach and his wife, Christi, unveiled the first "Coach Mack's Corner" at Crums Lane Elementary. The Mack Family Foundation took over a corner of the library at the school, adding some signage and 600 new, age-appropriate books.
Christi Mack started school at Crums Lane Elementary.
"It was a pretty easy choice for me," she said. "This area in general is really special. Driving over here this morning, seeing where I walked from school to my great grandfather's house brought back a lot of memories and Louisville is such a wonderful place and we're just happy that our family is able to contribute back to the community in some way."
The Mack Family Foundation was launched in 2016 with a mission to serve, inspire and help less fortunate children.
Copyright 2019 WAVE 3 News. All rights reserved.