Drag Queen Storytime plagued by protesters outside Main Library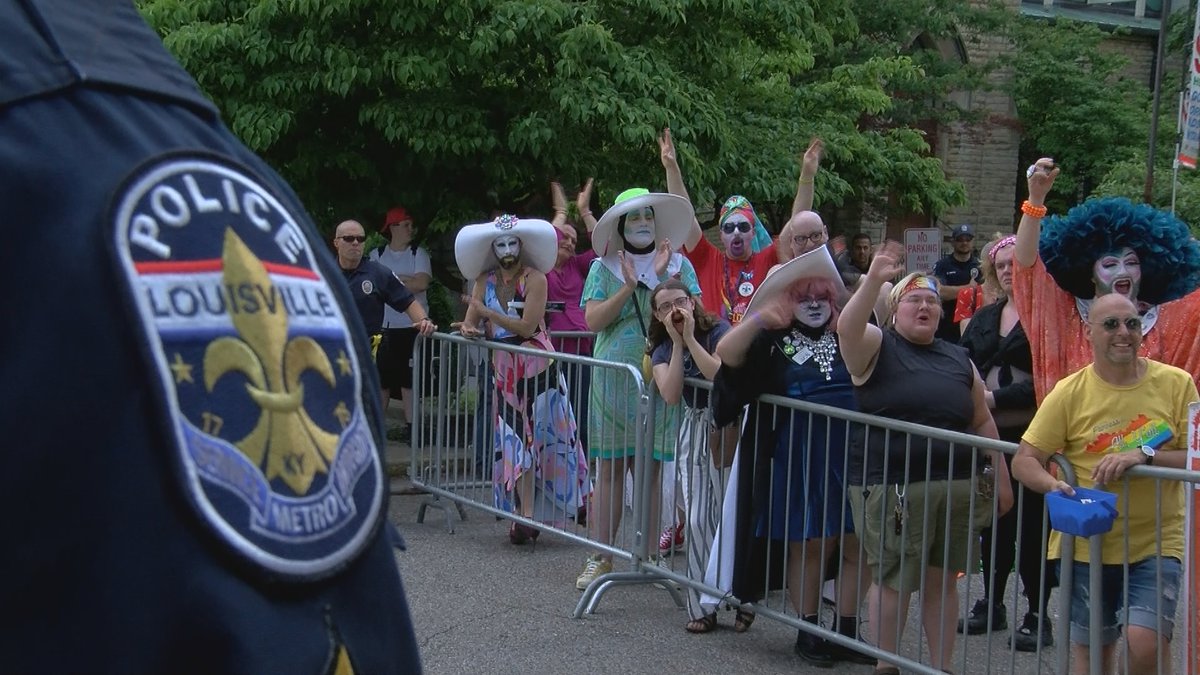 Published: May. 18, 2019 at 9:02 PM EDT
LOUISVILLE, Ky. (WAVE) - An event organizers said was meant to be focused on the positive was met with protests on Saturday.
Demonstrators, previously reported as being with the American Family Association, didn't want the rescheduled Drag Queen Storytime at the Louisville Main Library to happen. To show their objection to the event, several stood just down the stairs, coming face-to-face with counter protesters. Homemade signs suggested kids shouldn't be exposed to the lifestyle.
But the library disagreed.
"We were expecting that there would be a large and enthusiastic crowd for it. Turns out, we were correct," Lee Burchfield, Director of the Louisville Free Public Library, said. "The Louisville community is very diverse. The public library's mission is to provide the broadest possible range of information and ideas to the community, so we really strive to offer something for everybody. I think this was an important step for us."
The location on York Street hosted local entertainer Vanessa Demornay to read to the kids. The books, "My Princess Boy" and "Not Every Princess Wears Pink," centered around being yourself and ignoring what society says you should be, according to Demornay.
Despite the confrontations outside, Demornay said she only received support from kids and families who participated.
"At first you almost get that starstruck, wide-eyed look and it's totally understandable," Demornay explained. "But these kids are amazing. They've been raised by really amazing families that have taught them about inclusivity, so the overwhelming feeling I got from each and every little face looking at me was 'you're a whole lot of sparkly greatness.'"
A Louisville native, Demornay believes these kind of events fall in line with Mayor Fischer's description of the metro as a "compassionate city."
"We're a compassionate city, we're an inclusive city and Louisville has been so great with the LGBTQIA+ community here," Demornay said.
The library hopes to be an example of that compassion, encouraging protesters and counter protesters alike to discuss their views respectfully.
"What the library hopes is that one day the library can be the marketplace of ideas, where instead of shouting at each other, they actually sit down and talk to one another," Burchfield said.
Around 200 families attended the reading hour.
A similar event planned for March with the Derby City Sisters was canceled. The library never said why.
Copyright 2019 WAVE 3 News. All rights reserved.