Storm Chase 2019 Blog (6/7) - Day 6 - Active last chase day in the Dakotas
Friday may prove to be the most active chase day of the entire week
Published: Jun. 7, 2019 at 10:50 AM EDT
BOWMAN, N.D. (WAVE) - This morning we're gearing up for an active chase day here in the Dakotas. We're starting off in Bowman, North Dakota and will likely head a bit south back into South Dakota to wait for conditions to be more favorable for storms. The setup today includes a much-awaited trough of low pressure in the Pacific Northwest nudging east. This will provide faster winds aloft, which will help promote lift and provide wind shear for storm longevity and strength.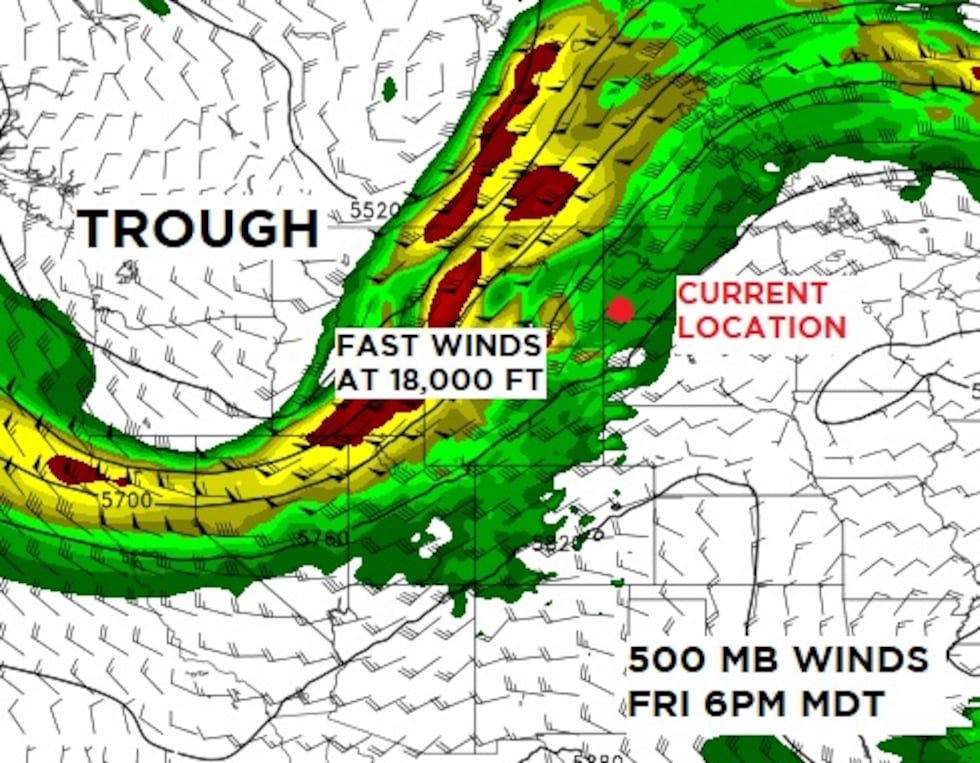 At the surface, a cold front is moving in associated with a surface low to our north in Canada. This front will act as the focus for storms to develop on this afternoon. We'll need to be south of this cold front for the most plentiful storm ingredients. The placement of this front is crucial and only a few miles will make a big difference in where storms will be today.
Ongoing storms over the Rockies will be moving in late this afternoon, likely over North Dakota depending on where the front is located. New storms will form a little closer to the I-90 corridor in South Dakota. These new storms will likely be supercells for at least a short time before merging with other storms. It should be noted that we need to be back in Rapid City, SD (southwest South Dakota) this evening as many of us chasers have flights home in the morning, creating a limiting factor on how long we can chase. Plus, if the models are correct, storms may not really get going until 6-7pm local time. Sunset is around 8:40 in this area tonight, so that's another limiting factor for us since it's dangerous to chase after dark.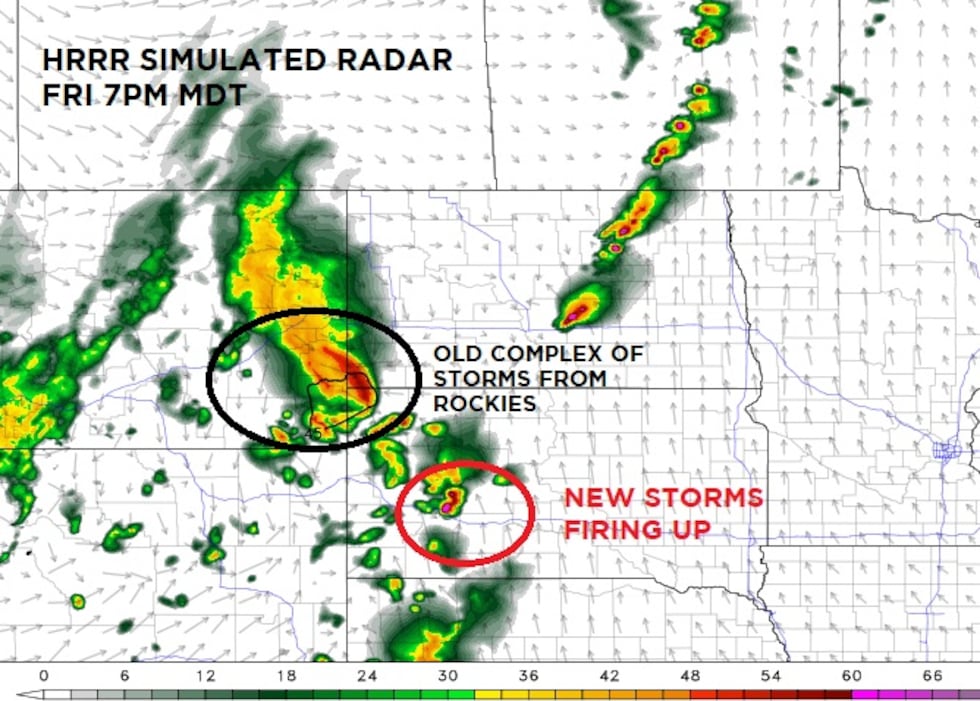 Storms today will carry a substantial hail and wind threat with a low tornado threat. The tornado threat is low because low-level storm relative helicity (or helical spin in the atmosphere) is a bit low today even though overall bulk directional wind shear is decent. Speed wind shear is also somewhat marginal today as the winds aloft still aren't that intense even though they're better than they have been. The key today is how surface winds will react to this setup. Should they be more easterly than southerly then that low level shear would increase and so would the tornado potential. The Storm Prediction Center outlined our chase target area in an Enhanced Risk (3 out of 5 - see below) for severe weather today, mainly due to that hail and wind threat. The atmosphere seems to be saving our most active setup for the last day of our storm chase.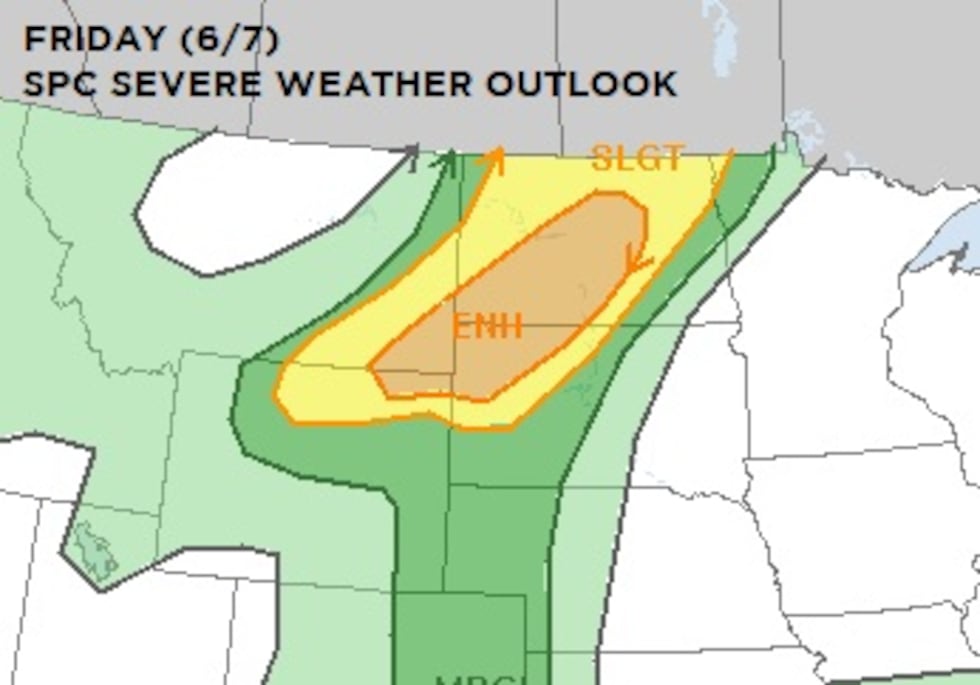 Keep up with my storm chase today by following my social media accounts...
And of course at select times during our evening newscasts on WAVE 3 News this upcoming week I'll be streaming video of our chase when possible. Daily updates right here on the WAVE 3 Weather Blog (bookmark this link) will be available as well.
Copyright 2019 WAVE 3 News. All rights reserved.