Woman sues president of corrections FOP claiming sexual harassment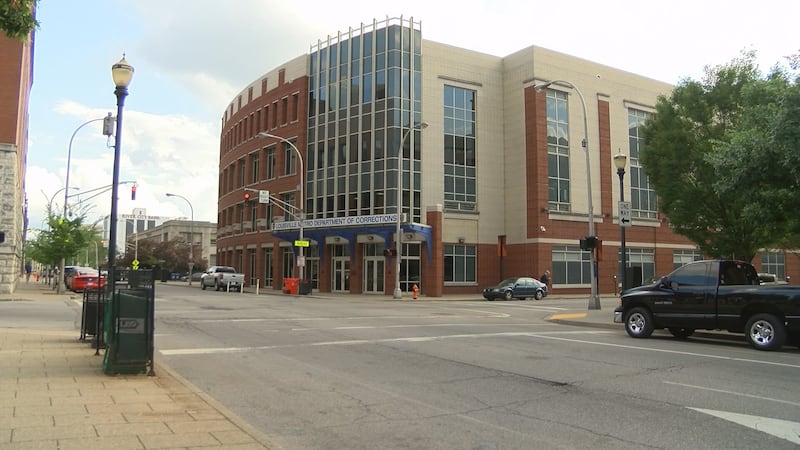 Published: Jun. 12, 2019 at 5:30 PM EDT
LOUISVILLE, Ky. (WAVE) -A former metro corrections employee is suing the Louisville Metro Department of Corrections and the Corrections Fraternal Order of Police claiming she was sexually harassed and discriminated against by the union's president.
The woman says she asked to be assigned to light duty in February 2017, after being injured on the job in January. But that request was repeatedly denied, according to the lawsuit.
She then asked for help from FOP president Tracy Dotson.
According to the woman, Dotson agreed to help her if she had sex with him and sent him explicit photos.
Although the woman did not want to, she sent Dotson photos and was then moved to a lighter duty control room. The next time she saw Dotson he said "I told you I would take care of you," according to the woman.
The lawsuit claims that for approximately a month after, whenever the woman requested to be on lighter duty, Dotson would demand sexual relations and/or more photographs. When she did not do so, he told her "I am doing too much work for too little in return," she said.
She says on one occasion Dotson kissed her against her will at the jail. She refused to leave with him when asked.
In March 2017, the woman told Dotson she would not have sexual relations with him or send anymore photographs. He then responded, "good luck with your situation."
The next time she worked at the jail she was placed back in the non-light duty control room.
Neither Dotson nor the FOP have commented on the lawsuit.
Copyright 2019 WAVE 3 News. All rights reserved.