Existing businesses see improvements, new restaurants move into growing downtown New Albany
Updated: Jun. 27, 2019 at 6:17 PM EDT
LOUISVILLE, Ky. (WAVE) - With new restaurants moving in and existing businesses getting a face lift, much of downtown New Albany's appearance is changing.
Outside Schmitt's furniture, crews are working to paint the brickwork. It's part of a $1 million façade improvement project happening along Main Street. The project was funded through a $5 million gift awarded by the Horseshoe Foundation of Floyd County. The work is removing paint and restoring original brickwork to the buildings, improving the appearance.
RELATED STORIES
+ Recbar owners excited to open second location in downtown New Albany
+ New concept to replace Cox's Hot Chicken in New Albany
+ New Albany shopping center could get new life
Across the street, a new restaurant called Boomtown is replacing Cox's Hot Chicken, which replaced Big Four Burgers in 2018. Down the street, Mirin opened up a new restaurant recently for Asian fusion.
Nearby, the owners of RecBar will take over the La Rosita space, opening up a new arcade bar and restaurant. Next, a new entertainment venue and bar will open up in the basement of the Old Jimmy's Music Shop, according to the city. That will be located in the basement, with office space on the second and third floors and a New Washington State Bank and retail space on the first floor.
Standard Plate will take over Gospel Bird's location, named after a 19th century New Albany newspaper called the New Albany Ledger-Standard. Floyd County Brewing will expand their operation, opening up a hops garden and music stage.
The longtime staple Waffle House will be built back new after a big remodel.
And that's not all.
"Very soon, you'll see some dirt moving around on our riverfront, the old QRS Recycling Center, you'll see the fence will be torn down very soon," New Albany Mayor Jeff Gahan explained. "We'll begin to do some earth moving to begin the process of turning that into something very special, a great venue for river recreation that's coming very soon."
The city is also improving the outdoor lighting and putting in a median on Market, hoping to improve the area's overall appearance.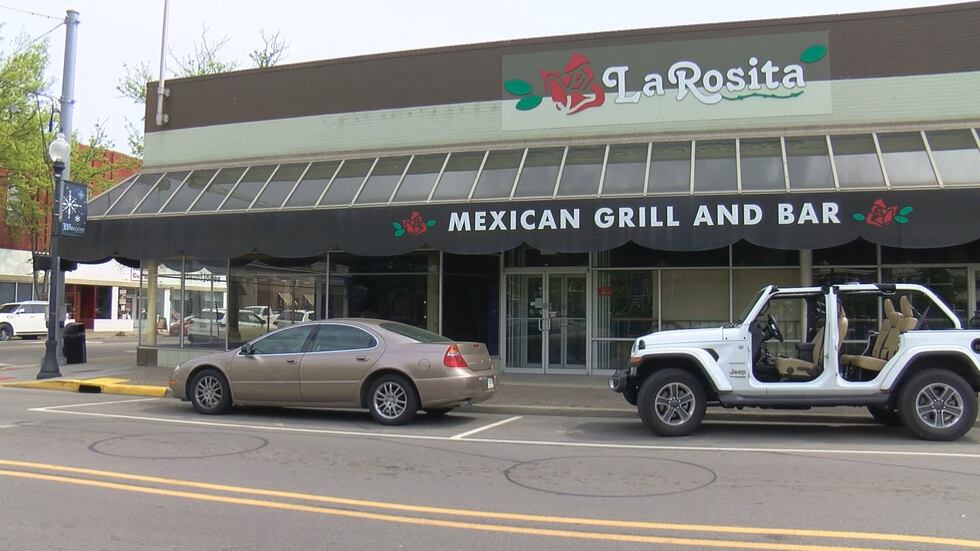 "We have something that's very hard to get in New Albany; it's called momentum," Gahan said. "It takes a lot of time, effort and a lot of focus from a lot of people. A lot of people are pushing, pulling in the same direction. We know we're just scratching the surface but New Albany's come a long way and it gets better every day."
He's hopeful that seeing all this renewed interest in the downtown will continue to grow the community here and improve quality of life for residents in the years to come.
Copyright 2019 WAVE 3 News. All rights reserved.