NBA2Lou raises funds through limited-edition bourbon sales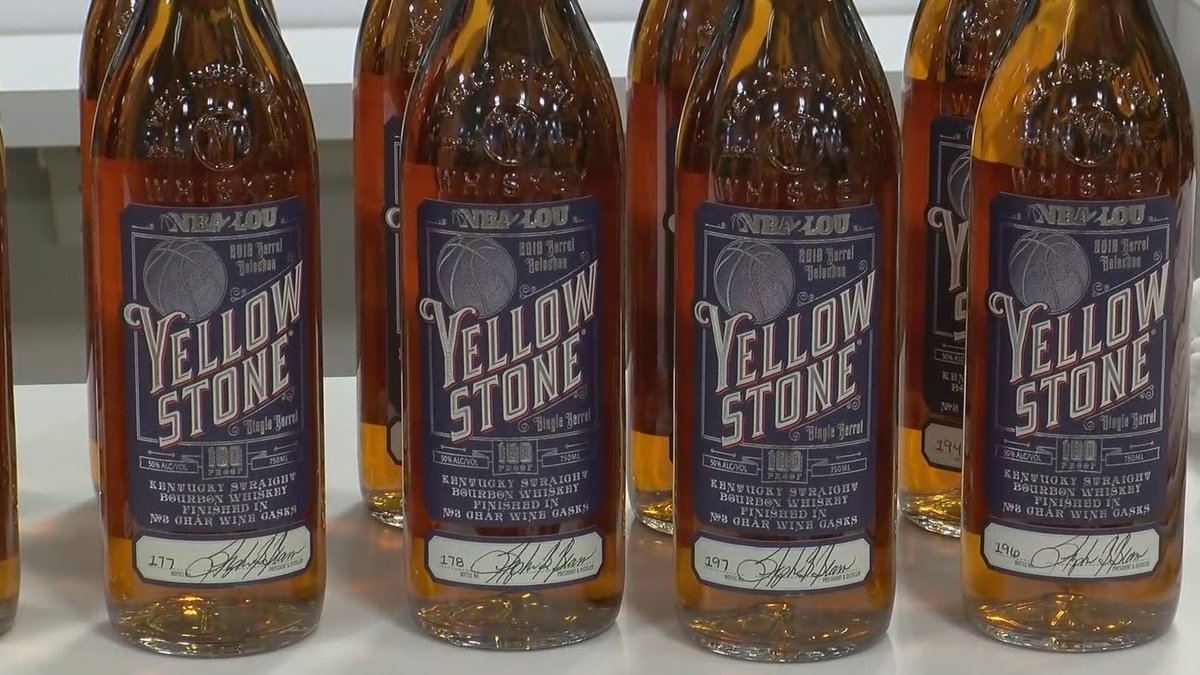 Updated: Jun. 29, 2019 at 8:58 PM EDT
LOUISVILLE, Ky. (WAVE) - The group pushing to bring professional basketball to Derby City raised funds through bourbon on Saturday.
Limited-edition NBA2Lou bottles of Yellowstone Kentucky Straight were on sale at Liquor Barn in Springhurst on Saturday. Only 200 were made available for the event, so it was first-come, first-served.
Just one of the bottles set buyers back around $170, though only one could be purchased per person.
RELATED STORIES
+ Dan Issel: NBA group moving forward despite co-founder's resignation
+ Issel's group eyes NBA expansion to bring team to Louisville
NBA2Lou has been working on their efforts for a few years, garnering support along the way. Many of those supporters showed up at Liquor Barn, happy to help the organization continue while investing in their own interests.
"It brings two very passionate hobbies to Louisville - one being bourbon and the other being basketball," buyer Nathanael Powrie said.
Powrie told WAVE 3 News he collects bourbon bottles, with around 400 in his personal collection. He's also excited about the idea of an NBA team developing in the city.
"I think that Louisville's grown so much over the last decade, with the amount of people coming in from all over the nation and all over the world supporting the bourbon boom," Powrie said. I think the attendance would be strong for their games throughout the week and I think we have a good home base crowd between here and Lexington to draw and fill the stands."
More information on NBA2Lou can be found here.
The group is headed by former UK all star Dan Issel, who was there signing bottles.
Copyright 2019 WAVE 3 News. All rights reserved.