Witness: Police chase sped through UofL's campus before crash, pedestrian hurt
Updated: Jul. 2, 2019 at 9:16 PM EDT
LOUISVILLE, Ky. (WAVE) - A pedestrian was hit by debris from a police chase that ended in a crash on the campus of the University of Louisville on Tuesday night.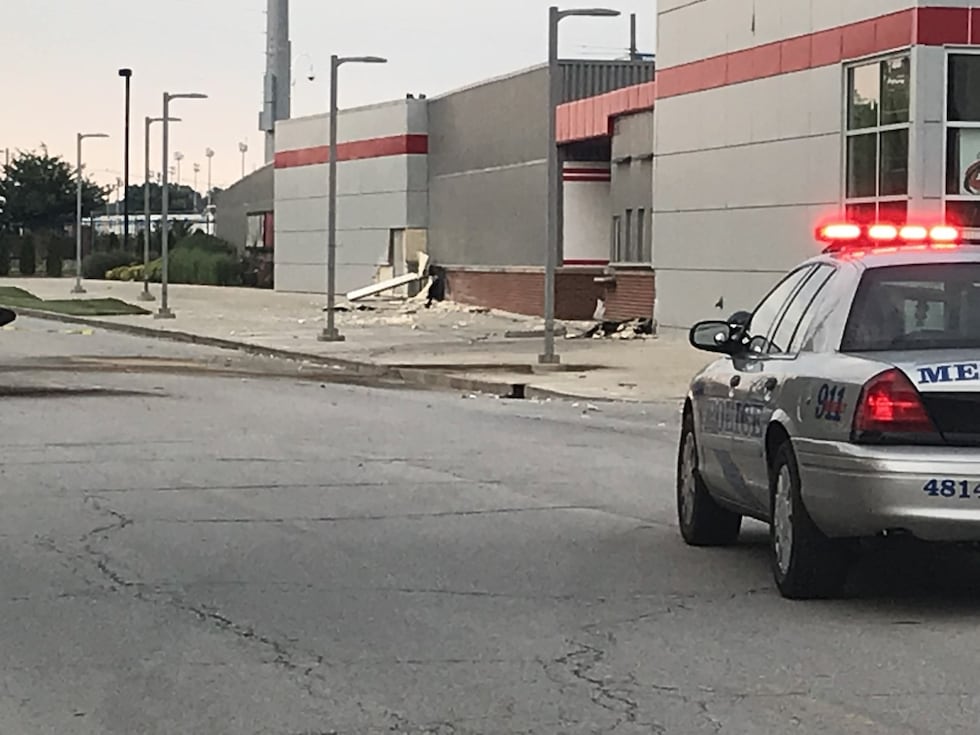 It all started near Fourth Street and Cardinal Boulevard, police said. That's where officers spotted a man driving a car that ran into several vehicles in a parking lot.
When the driver sped off, police followed.
The crash happened around 7:30 p.m. near the intersection of Floyd Street and Byrne Avenue, MetroSafe confirmed. That's just south of the railroad tracks on Floyd Street, near UofL's soccer stadium.
That's where a suspect lost control and wrecked into a building, according to Louisville Metro Police Department spokeswoman Alicia Smiley.
A pedestrian nearby was hit with debris from the crash, but did not need medical treatment, Smiley said. MetroSafe said the original call was that the pedestrian was hit by the car.
The driver of the car that crashed was taken to University Hospital with minor injuries.
A witness on the scene told WAVE 3 News she was picking up her daughter from soccer practice and saw what happened.
The woman, who wished to remain anonymous, said she saw a speeding car with no license plate fly through the intersection of Floyd and University Boulevard, by the McDonald's.
Right after, the witness said a marked police car and unmarked police car, followed by numerous other police units, drove by, chasing the suspect. She heard the impact when the car crashed into the building, and saw the ambulance rushing to the scene.
"It was one of the scariest things I've ever seen," she told WAVE 3 News.
There was a practice letting out just after the chase, the witness said, that could've made it a lot worse.
"If (the suspect) was two minutes later there would have been 60 kids crossing the street," she said.
Traffic on Floyd Street was blocked as police investigated, but has since reopened.
Charges against the driver of the car are pending.
Copyright 2019 WAVE 3 News. All rights reserved.