Men arrested, charged with burglary of two southern Indiana churches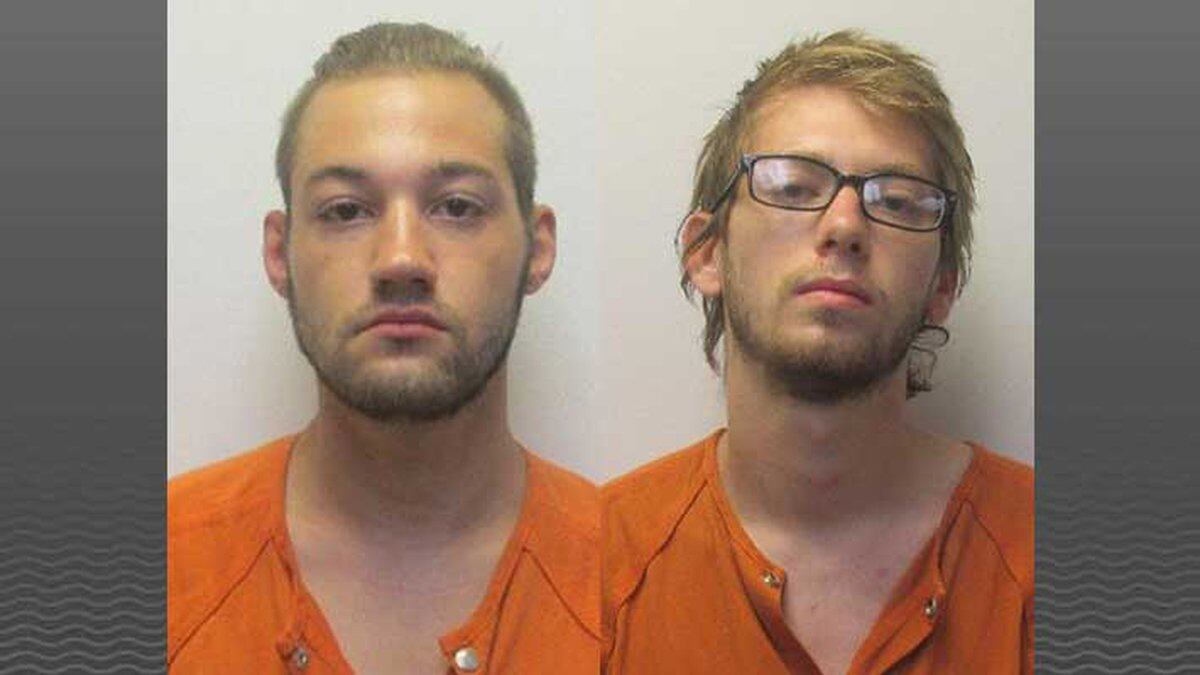 Published: Jul. 11, 2019 at 10:11 PM EDT
HENRYVILLE, Ind. (WAVE) - Police arrested two men who they said stole a van from one church and were caught in the act of stealing from another church.
Police say Kristopher Lucas, 23, of Scottsburg, and Jonathan Lamaster, 23, of Lexington, were found inside Henryville Community Church just before midnight Wednesday.
Several offices and rooms had been rummaged through and the men had bags filled with items, officers said.
A van stolen from Austin Christian Church was later found in the Henryville High School parking lot. Police said that church had been recently burglarized, as well, but they didn't know it until officers found the stolen van.
Police also found an electric meter that was missing from Henryville Community Church in the stolen van.
The men both face charges of burglary, theft and criminal mischief.
Copyright 2019 WAVE 3 News. All rights reserved.