Woman charged with stealing and using another woman's dentures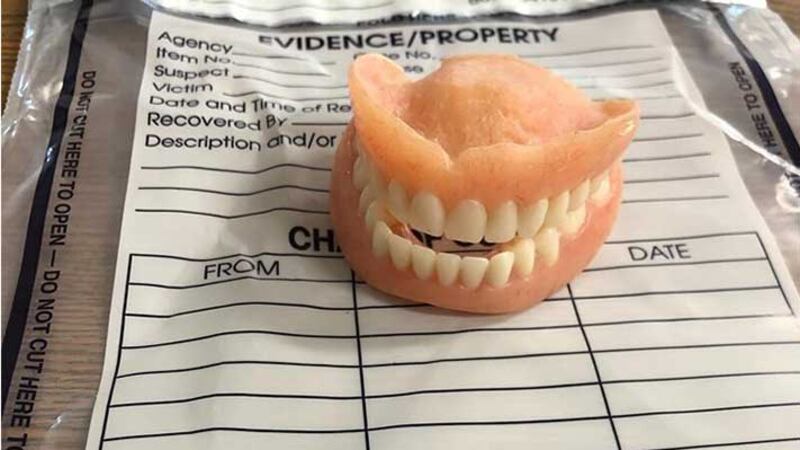 Updated: Jul. 24, 2019 at 5:10 PM EDT
JENNINGS Co., Ind. (WAVE) - Authorities have charged a woman with stealing a set of dentures from another woman and using them as her own.
According to the Jennings County Sheriff's Office, a woman in the Country Squire Lakes area reported on Monday that her dentures had been stolen by another woman. The victim said that woman, Joann Childers, was wearing the dentures.
That same day, another deputy spoke with a Jennings County probation officer who said he had met with Childers and that she had been wearing dentures that were clearly not hers. The probation officer believed the dentures were stolen.
When a deputy spoke with Childers at her home, he saw the stolen dentures - with the name of the victim written inside - in plain view.
The dentures were recovered. The sheriff's office says Childers is facing a theft charge.
Copyright 2019 WAVE 3 News. All rights reserved.