LMPD: Louisville man hurls slurs, mailbox at postal worker; spits on officer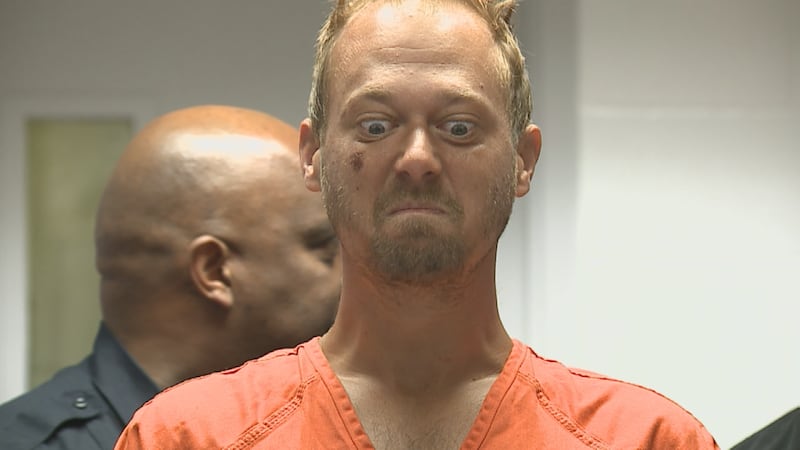 Updated: Aug. 12, 2019 at 1:50 PM EDT
LOUISVILLE, Ky. (WAVE) - A man faces a slew of charges after allegedly hurling racial slurs at USPS worker, trying to attack a woman with a knife, and spitting on a Louisville MEtro police officer.
Curt Witt, 38, of Louisville, has been charged with disorderly conduct, resisting arrest, third degree assault, and two counts of wanton endangerment. He appeared in court Monday morning.
Police documents state on Saturday, Witt ripped a mailbox out the ground and chucked it at a USPS employee while calling her derogatory racist names. After officers arrived at the scene, Witt allegedly aggressively began to walk towards them but then followed commands to lay on the ground. A witness told police that earlier Witt ran at her car with two steak knives and put one to her forehead.
Witt told officers that he was going to spit on them, actually spat in the officer's face and tried to run at one of his victims while handcuffed, police said. While handcuffed, Witt allegedly continued to scream and kick at officers while under arrest.
Witt is being held on a $10,000 cash bond.
Copyright 2019 WAVE 3 News. All rights reserved.