Trump headlines private Bevin fundraiser during short visit
Updated: Aug. 21, 2019 at 10:45 PM EDT
LOUISVILLE, Ky. (WAVE) - President Donald Trump wasn't just in town to speak to veterans Wednesday; he made a stop on the campaign trail for Kentucky Gov. Matt Bevin.
Trump headlined a private re-election fundraiser at the Seelbach Hotel in downtown Louisville before he left town.
Barricades and police with rifles lined the building's edge as he was inside, and protesters gathered.
The Seelbach event already received criticism before it even happened. The Kentucky Democratic Party filed a complaint, which argued the way Bevin structured the fundraiser violates campaign finance rules.
KDP released an invitation to the fundraiser, which it said shows ticket costs are in the thousands of dollars, and, if attendees wanted a picture with Trump, they would have to pay more than $20,000.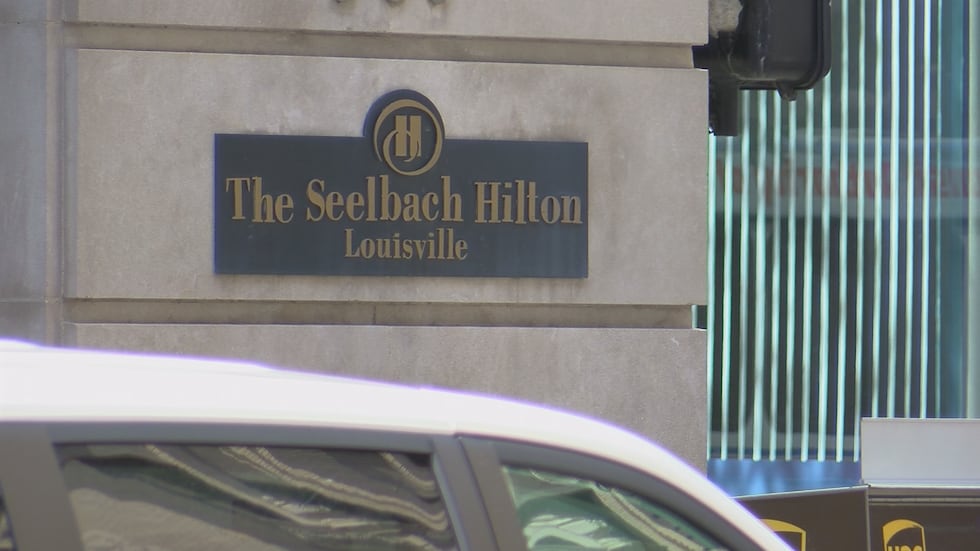 Republican leaders from across the Commonwealth were seen entering the building. Among the crowd were Kentucky House Majority Floor Leader Bam Carney and former Louisville mayoral candidate and Metro Council member Angela Leet.
The KDP release stated that the fundraiser invitation asked guests to donate to Bevin's 2015 campaign, which is the election he won four years ago. The KDP stated it's concerned because members believe "Any donations raised to those accounts can only go toward repaying the over four million dollars Bevin personally loaned to his gubernatorial campaign in 2015."
So, KDP members said they're concerned it will go straight into the governor's own personal accounts.
The Kentucky Republican Party has not responded to WAVE 3 News' request for comment, but the relationship between the president and Bevin is on the minds of protesters.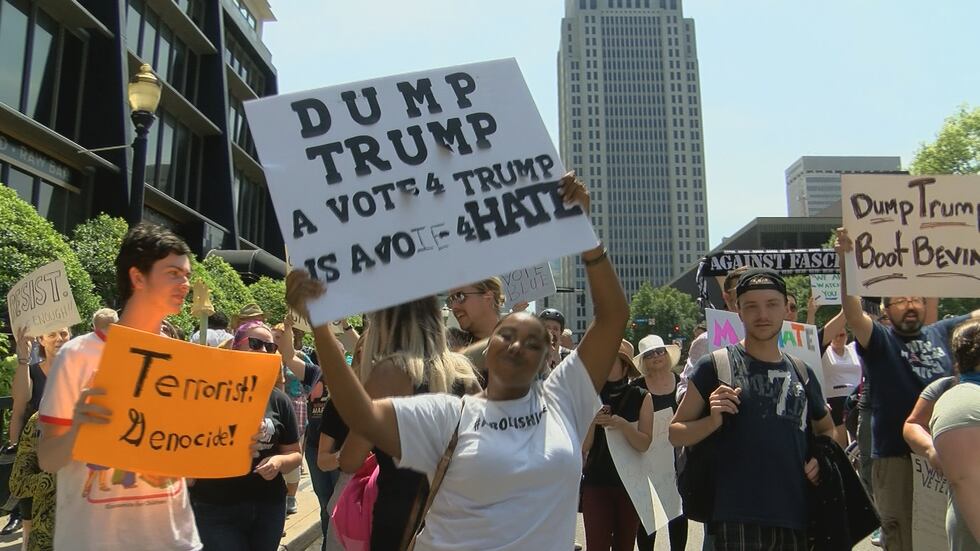 "It's disgusting, it's terrible and Matt Bevin needs to go because he's got this state corrupt, really bad, and Trump is corrupting everything," said Jerome Hickman Jr., a protester outside the Seelbach.
A man named Dave Hall also was standing outside the building holding a sign criticizing the president for wanting to buy Greenland. He said he wasn't fond of the relationship Trump and Bevin share.
"There's not a lot of difference in them I think," Hall said. "I think, Bevin, because we are in this conservative state of Kentucky, as conservative as it is, he's just riding on Trump's coattails. He's playing to him and he'll do anything."
Bevin has leveraged his relationship with Trump on the campaign trail outside of Louisville as well.
While Wednesday's event was private, both Trump and Bevin have stated the president will return to host a larger public rally in Kentucky prior to the 2019 general election in November.
Copyright 2019 WAVE 3 News. All rights reserved.