For 44 years, a 10K a day has kept the doctor away
Published: Aug. 23, 2019 at 7:33 PM EDT
LOUISVILLE, Ky. (WAVE) - A 69-year-old man sitting alone in a chair, producing scenes that can't be seen from an easy chair. He's an artist. His favorite piece of art is a poster from 1977.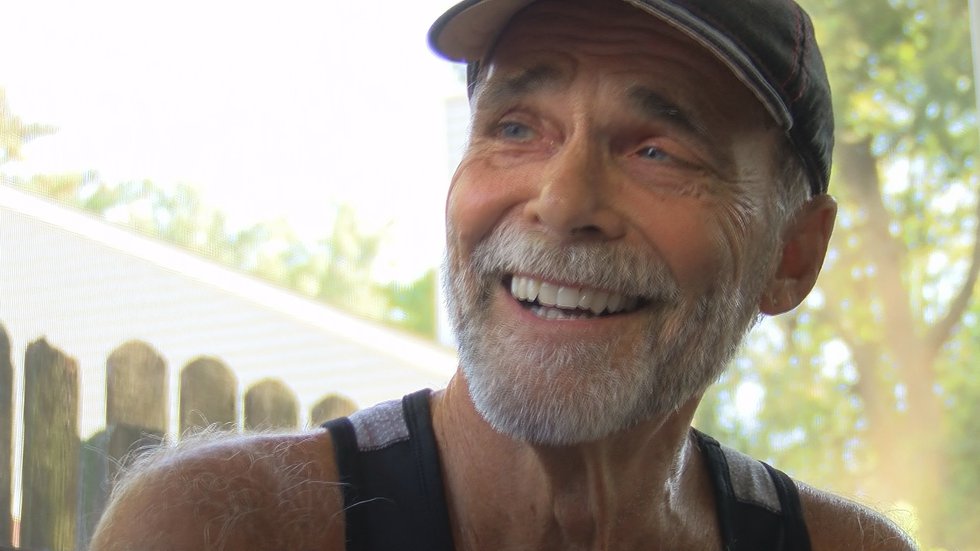 "There was this little person running toward you," Mark Miller said as he described the famous Nike poster. "The title of the poster is 'There is no finish line.'"
Flip the script anytime on Mark Miller. His art imitates his life. And his life illustrates his art.
"I always just liked to run so I decided I was gonna run forever," Miller said.
How far is forever? Believe it or not, this story can answer that.
"For many years when I was marathoning, I had a 9-and-a-half mile course in New Albany," Miller said. "I'd run that every day for years."
Most of us use calendars as a daily "to do" list. Forty-four years ago, Mark started using them as his "today" list for running mileage.
"You're not taking very many off days," I said as I flipped through his 2019 calendar.
"I don't take any days off," Miller said.
"The experts say you're supposed to take off days," I said.
"I'm not an expert," Miller said. "I'm just a runner."
For the first decade he became really competitive.
"I ran nine marathons and they were all under three hours," Miller said.
But then something happened. He started caring less about his pace, and more about his peace.
"It's a time for meditation for me," Miller said. "A time for prayer. It's a very spiritual thing for me."
The months, the miles, and the math piled up.
"I did it because I loved it," Miller said. "At some point I realized, oh, 59,000 miles. I'm gonna live for awhile, it could be possible, could reach 100,000."
One hundred thousand miles. That's 50 Forrest Gump runs across the United States. Four laps around the globe. If you ran five miles a day, five days a week, it would take you 83 years to get there.
Mark Miller got there August 9th.
And the odometer keeps rolling. He doesn't have 6:01-per-mile marathon pace anymore. With a hitch in his step, he's down to 3.5 miles a day now. His math shows he averaged 6.2 miles running per day for 44 years.
A 10K a day keeps the doctor away.
"I've just been very fortunate and blessed," Miller said.
"You've never had a major injury?" I asked.
"No. I've got some sciatica in my back," Miller said. "It hurts when I don't run, but when I run it goes away."
He can't remember the runners he's passed along the way. But he remembers the places he's passed. And he remembers a quote from the philosopher who inspired the 1970s running movement. It's easy to memorize when you've lived it.
"For every runner who tours the world running marathons," Miller recited, "there's a thousand others who run to hear the leaves, and listen to the rain, and look to the day when it's as easy as a bird in flight. For them, running's not a test, but a therapy. Not a trial but a reward. Not a question, but an answer."
Copyright 2019 WAVE 3 News. All rights reserved.