Man indicted in rape case involving children and satanic rituals, bestiality police call 'the absolute worst I've ever seen'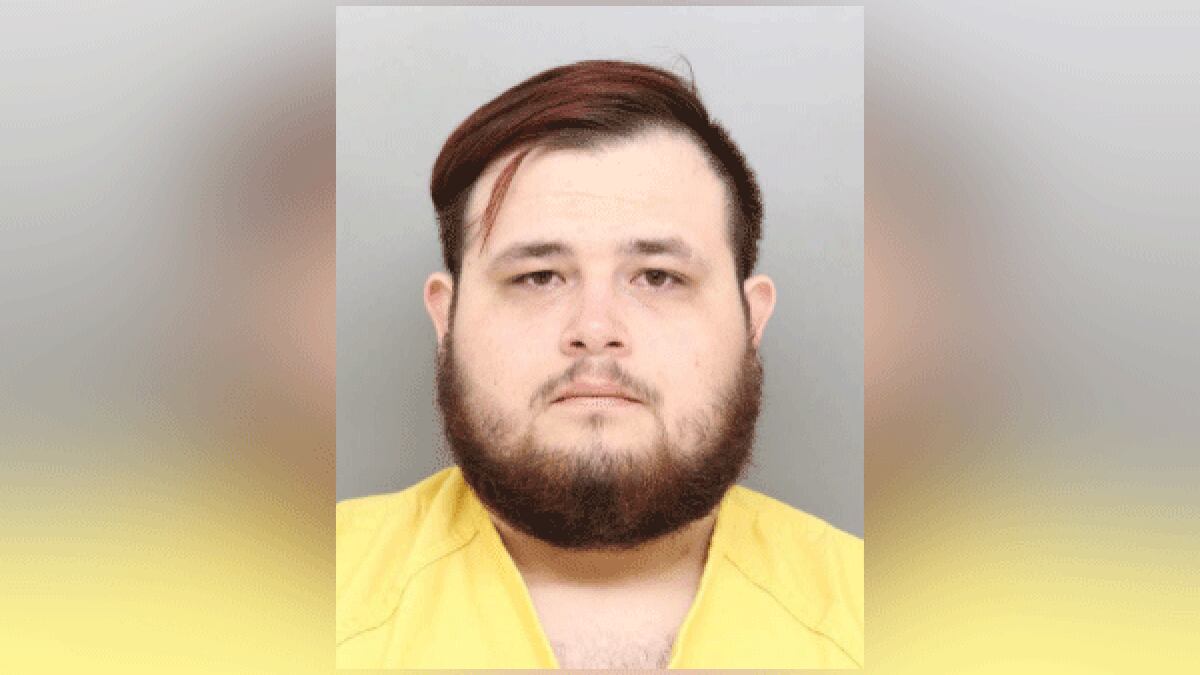 Updated: Sep. 5, 2019 at 11:20 AM EDT
CINCINNATI (FOX19) - Hamilton County Prosecutor Joe Deters announced Thursday the indictment of man in a case involving rape, child pornography, satanic rituals and bestiality Lockland police called 'the absolute worst [they've] ever seen.'
William Joseph Bustillos III, 26, is indicted on charges of three counts of rape, one count of gross sexual imposition, two counts of pandering sexually oriented matter involving a child, and one count of illegal use of a minor in a nudity oriented material.
The prosecutor's office says if Bustillos is convicted of all charges, he faces life in prison without the possibility of parole.
PREVIOUS | 'The absolute worst I've ever seen': Two men accused in case involving children and satanic rituals, bestiality
Bustillos is now charged with raping and photographing a 5-year-old boy between Nov. 1 and Dec. 31, 2018, officials say.
"These cases are some of the worst that we prosecute. No matter how many years I do this work, I will never understand abusing a child like this. These are serious charges and I want to make sure that Bustillos spends the rest of his life in prison," Deters said.
Lockland police say they found the pornographic images, including child bestiality, on the suspects' phones during rape investigations in Clermont and Hamilton counties.
They received a tip on the case from Milford police, who gave them hundreds of pornographic images of children from the cell phone of a man Milford police arrested earlier this month, Joseph Lee Suder.
Suder, 36, is charged with raping a 7-year-old child and taking sexually explicit pictures of the victim and two other children, 5 and 8 at Oakwood Apartments on Brooklyn Avenue, Milford police said in a news release Thursday.
Milford arrested Suder, 36, one of Bustillos' friends, on August 16, Milford police said. Suder was indicted the previous week on one count of rape and one count of gross sexual imposition and remains at the Clermont County Jail.
Bustillos, who is 360 pounds, and "confessed in a recorded interview to photographing the minor, aged 5, for sexual gratification," his arrest slip states.
The offense is alleged to have occurred Dec. 1, 2018, at Bustillos' apartment on Williams Street in Lockland.
"I've seen bad before but this was the absolute worst I've ever seen. I hardly slept last night because of it," Lockland Police Sgt. Chris Lind said.
"His apartment was basically set up as a sex room. His bedroom included a bed with nets to mount cameras to record sex acts and a little satanic ritual set up with cameras satanic totems. He had dildos in the showers and these pictures of these kids in the shower with the dildos.
"He said he was molested growing up and said 'That's why I'm like this.' And so I said 'you were molested growing up so now you are molesting the next generation?' He said 'yes, I guess I am." I said 'so I guess yo don't care what happens to these kids?' He said 'yes, I guess I don't care.'
"He couldn't deny the pictures. We found them on his phone. We seized his laptop and he said there was going to be more photos on the laptop. We got several hundred photos from Milford (police)."
Police say Bustillos has no major criminal background, is a high school dropout and works at Securitas as a security guard.
Copyright 2019 WXIX. All rights reserved.