Federal class action lawsuit brought against tolling company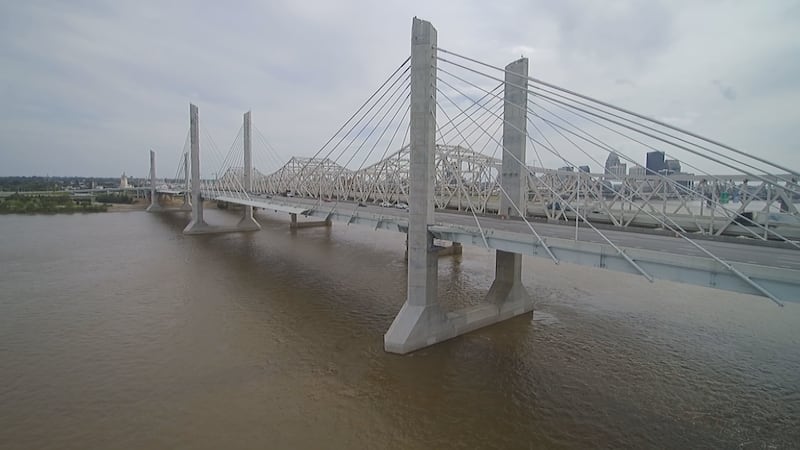 Published: Oct. 10, 2019 at 7:51 PM EDT
NEW ALBANY, Ind. (WAVE/NEWS AND TRIBUNE) - A federal class-action lawsuit is pending against the companies responsible for tolling three of the five bridges that span the Ohio River between Indiana and Louisville.
Indiana resident Melissa Barker filed the lawsuit in February against Kapsch TrafficCom USA, Inc. and Gila, LLC, the companies which act as tolling and invoicing agents for the Ohio River Bridges Project. Her complaint, initially filed in Marion County, states that the two companies overcharged her for tolls in 2017 and 2018, and she wants compensation for herself and the others in the lawsuit.
The number of plaintiffs is unclear, but it is over 100, because the case has moved to federal court.
"The proposed case contains hundreds or even thousands of motorists," according to the complaint.
The toll a driver pays to tolling company RiverLink for crossing one of the three bridges varies, depending on the type of vehicle and type of account. For drivers without a prepaid account or one with insufficient funds, paper invoices are mailed to the drivers' homes roughly two months after a crossing.
The first notice sent is expected to have only the toll charges, with 30 days to pay them. The second notice includes a $5 administrative fee and if that isn't paid in 30 days, a violation notice is sent out that includes the $5 fee plus $25 late fee. If this is not remedied, a collection notice is sent which includes the tolls and a total of $60 in fees — late fee, administrative fee and a $30 collection fee.
The federal complaint states that on two instances, Barker received second notices with late fees after never having received the first notice. On Aug. 18, 2017, she received what was labeled as a second toll notice for trips across a bridge on June 29 and June 30. On Jan 16, 2018, she received the same type of notice for trips made Sept. 4 and Nov. 26.
"These notices were falsely identified as "2nd Toll Notices" when in fact no first toll notice had been provided to plaintiff and the notices were not, in fact, "2nd" Toll Notices," the complaint reads.
The charges alleged by the plaintiffs include fraud, violation of the Deceptive Consumer Sales Act, deception or intentional misrepresentation and negligence. The plaintiffs have demanded a jury trial and seek monetary damages to be determined by the court. They have also requested preliminary and permanent injunction, the purpose to ensure that the alleged overcharging is not happening now.
Aprile Rickert is the crime and courts reporter at the News and Tribune. Contact her via email at aprile.rickert@newsandtribune.com or by phone at 812-206-2115. Follow her on Twitter: @Aperoll27.
The full lawsuit can be read below.
Copyright 2019 WAVE 3 News. All rights reserved.