New treadmill system at Frazier Rehab Institute helping kids with spinal cord injuries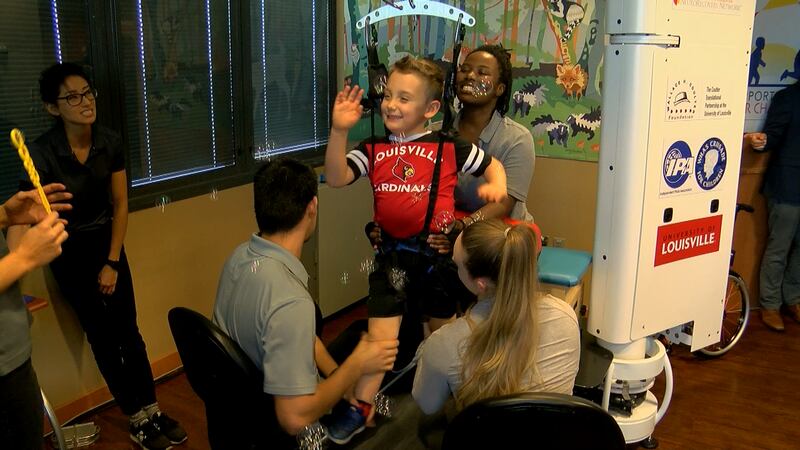 Updated: Oct. 28, 2019 at 8:27 PM EDT
LOUISVILLE, Ky. (WAVE) - A new treadmill system developed by staff at the University of Louisville is helping children with spinal cord injuries at the Frazier Rehab Institute.
The specialized treadmill system was created to improve locomotor training to help children recover sitting, standing and walking.
Kalyn Macintyre's son Malcolm had a spinal cord tumor removed when he was just 14-months-old, which paralyzed him. She said that the progress Malcolm is making with the new technology is outstanding.
"There's so much out there for him," Kayln said. "And his spirit is so fantastic. He's a happy kid. But the more function he gets, the better for him health-wise. So my biggest concern is his health."
UofL has a history of developing locomotor training technology for both children and adults with spinal cord injuries.
Copyright 2019 WAVE 3 News. All rights reserved.