Being grateful can help you improve your finances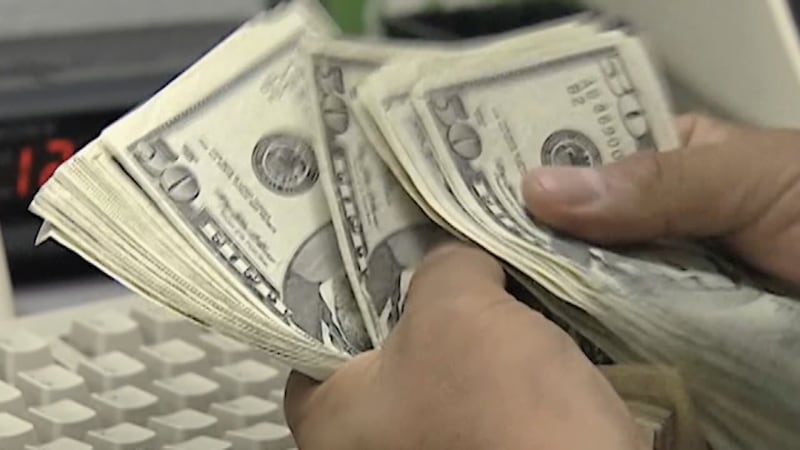 Published: Nov. 17, 2019 at 10:39 AM EST
LOUISVILLE, Ky. (WAVE) - Gratitude may be one the most overlooked tools when it comes to personal improvement. Think about it, gratitude can help strengthen relationships, improve physical health, and relieve stress. Money experts say gratitude can help improve your finances too.
Tim Riney from Family Wealth Group was on WAVE 3 News Weekend Sunrise offering tips to help you save money. Riney says be thankful for a company match.
If your employer offers a 401(k) or other retirement savings plan, take advantage of the employer match.
"About 75% of the companies that offer some employer plan, offer a match, but about 20 percent of employees aren't taking advantage of that," Riney said.
Riney said it's important you understand your company's retirement plan and the matching program so you don't leave free money on the table. He also said compounding interest is a saver's best friend. It plays a huge part in reaching your retirement goals.
"The key is capitalizing on that you got to put money on that account and resist the urge to touch it. The sooner you get started the better," Riney said.
On the flip side, if you rack up debt, compound interest will add up, making it difficult to pay it off. Riney said converting a traditional IRA to a Roth IRA has the potential to lessen your tax burden later in life.
"With the 2018 tax reform that has been passed we are at historically low tax rates, and those tax cuts are due to sunset on January 1st, 2026," Riney said. "It may be a good opportunity for you to take from a federal tax standpoint to take advantage of those historically low tax rates and convert money to a Roth."
Also, make sure to have a customized retirement plan. Having that plan in place to build your retirement savings is crucial. The biggest concern heard from clients is they are afraid they will run out of money in retirement. Riney said start thinking about what you want to do, from trips to daily expenses, and how much that is going to cost you.
Riney has a few ways to check if you are on track saving for retirement. There are 4 milestones to keep in minf:
The first milestone is at age 30; you should have your annual salary saved in a retirement account, like a 401(k).

By age 35, you should have double your annual salary saved.

The milestones keep building on each other - You should have eight times your salary by age 60.

Then your ultimate goal is ten times your annual salary by age 67.
For more information on The Family Wealth Group, visit their website.
Copyright 2019 WAVE 3 News. All rights reserved.