Salvation Army kicks off Red Kettle campaign
Updated: Nov. 29, 2019 at 6:47 PM EST
LOUISVILLE, Ky. (WAVE) - It's that time of year again!
On Friday the Salvation Army kicked off their annual Red Kettle Campaign seeking donations outside area stores.
With a smile and a song, every day from Black Friday to Christmas Eve you'll find volunteer bell ringer Doan Price outside the Stonybrook Kroger.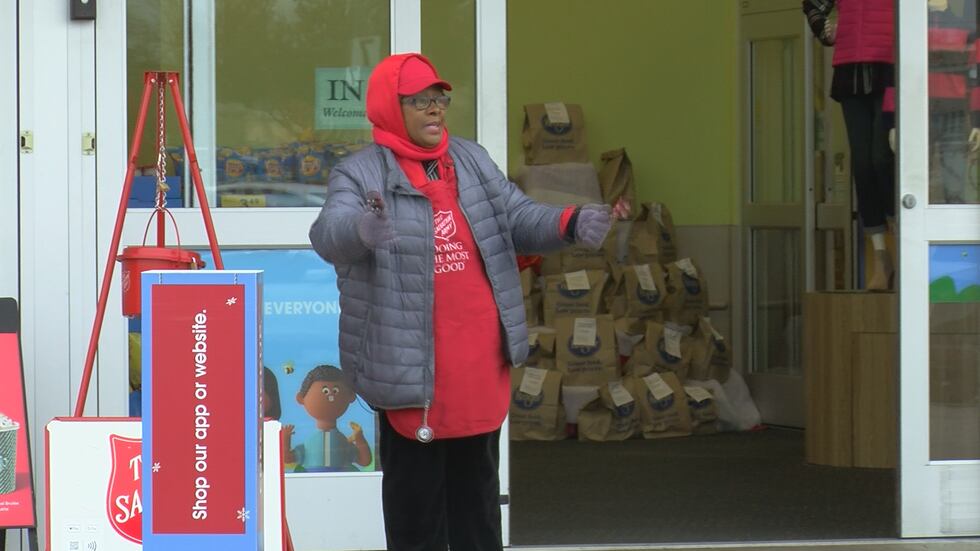 "I think that it's important for you, you know what I mean, for that sense of purpose and I believe it is an opportunity," Price said.
Price requested to be stationed at that location after the fatal shooting in 2018.
"It's the fact that so many people are willing to share and I'm impressed I really am," Price said.
The community has come to care a whole lot about her too.
"Not only do you feel inclined to give a little to the community but you feel the spirit of Christmas coming alive in this person who is just ringing a bell hoping to get donations," Kroger employee Catherine Wilson said.
Wilson said Price's enthusiasm inspired her to get involved in volunteering, too. Next week, she'll begin bell ringing at another location.
Because of her infectious energy, there's a lot more money in the donation kettle.
Price was the number one bell ringer in Louisville last year, raising over $13,000.
Copyright 2019 WAVE 3 News. All rights reserved.