Tips for cutting your energy bills this winter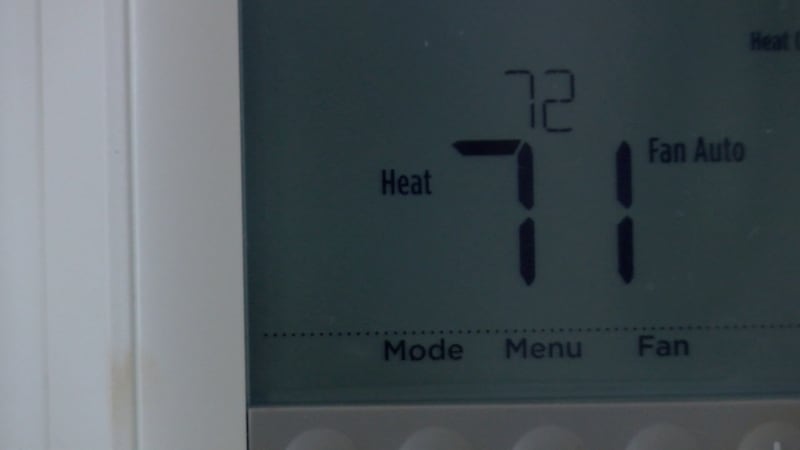 Published: Jan. 10, 2020 at 7:26 AM EST
LOUISVILLE, Ky. (WAVE) - Friday is National Cut Your Energy Costs Day, and we are here to help you make ends meet.
A typical family of four spends around $2,200 on utilities each year, according to the U.S. Department of Energy.
With the coldest air of the season lurking around the corner, electric bills are bound to rise, but there are things you can do to cut back without compromising your safety and well-being.
Let's start with the simplest change, by changing your thermostat. It may seem like a no-brainer, but it's the easiest way to maximize your savings. The U.S. Department of Energy reports for every eight hours that you lower tour thermostat by one degree, you'll save 1-percent on your bill. Overtime, that adds up.
To take it a step further, Energy.gov reports that lowering your thermostat by 10 to 15 degrees for eight hours a day will help you save at least five to 15 percent per year on your energy bill. Throw on a few extra blankets at night, turn your thermostat down, and save some money.
Who would have thought a little dust can make a dent in your bank account. Before you load up your refrigerator with groceries, get out your duster. When the coils under your refrigerator collect dust, that means it's working harder to cool your food, and is therefore costing you more money! According to NerdWallet, adjusting your fridge to 38 degrees, and your freezer temperature to five degrees, will keep your food fresh, but give your appliances a break so they aren't working overtime, and costing you more money.
While you're at it, another simple fix that's often overlooked are the air filters in your house. Dirty air filters can cause your air-conditioning units and heating systems to break, which can wind up costing more than your monthly mortgage to replace.
Most HVAC experts suggest one- to two-inch filters should be changed every three months, four-inch filters every six months, and five-inch filters once a year.
If you live alone, without pets, you can push it a little longer. However, an average family of four without pets should change out their filters every 90 days, and if you have pets, change them closer to every 60 days. This is important to help cut down on energy costs, but also for the safety of your family. Overheating systems are dangerous, and a fire risk.
Another small switch that gets overlooked for busy families is how you cook. If possible, try using your microwave, toaster oven or electric skillet, rather than your oven. You'll use less energy, and save more money.
It's cold and flu season around WAVE Country, and it's always a good idea to give your home a check-up, since it can't say, "Hey Mom, I'm sick!"
A good rule of thumb is to check for leaks, and call a certified plumber if you have any issues. A leaking faucet, pipe or toilet isn't only a pain, but a sure-fire way to suck money from your bank account. According to the Environmental Protection Agency, if your home has a leak, it can waste on average nearly 10,000 gallons of water each year. Ten percent of homes that have leaks waste 90 gallons or more every day, and you better believe that adds up. Trimming two minutes of your shower can also cut your water usage by 10,000 gallons.
While WAVE Country has seen a mild winter so far, temperatures below 50 degrees outside can do a number on your home inside. Old, creaky windows are a No. 1-budget buster in the winter months. Go to your local hardware store and buy weather-stripping. It's inexpensive and will do the job. Line your windows to keep the warm air in, and the cold air out.
If you're looking long-term, you may want to consider a low-flow shower head or energy-efficient toilet. It will cost you a few extra hundred dollars up front, but in the long run it will save you money.
Budgeting is key when it comes to saving money, and by switching to LED or fluorescent lights, you can save at least $75 a year. It's a simple switch that can bring a lasting impact.
Copyright 2020 WAVE 3 News. All rights reserved.