College Admissions Planning
Information you need to get into college (and how to pay for it)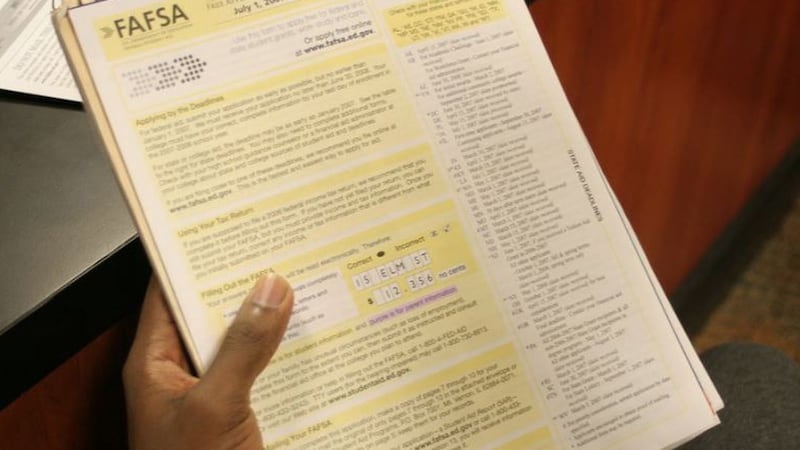 Published: Jan. 17, 2020 at 10:26 AM EST
LOUISVILLE, Ky. (WAVE) - It's never too early to start preparing your student for college. Here are some things you need to do, as early as their freshman year.
Grade 9: Make a Plan
Meet your counselor
Check parent portal grades frequently
Create a study schedule / determine/refine personal study habits
Make a 4-year course plan based on requirements for possible colleges - strongly consider dual credit, Advanced Placement and
International Baccalaureate – balancing rigor will be key
Check career pathways offered at your high school – Can potentially set up a student for local internship and co-op
opportunities
Check career pathways offered at your high school – Can potentially set up a student for local internship and co-op
opportunities
Take virtual college tours via college websites
Add to or begin savings account – based on
Grade 10: Learn What it Takes
Attend college fairs
Take a college tour
Maintain strong grades – Check parent portal frequently
Maintain involvement in clubs/activities
Study and maintain a strong gpa.
Grade 11: Prepare to Apply
Seek ACT/SAT Prep
Take the ACT (KY Public Schools – All juniors take ACT in March of Junior year)
Narrow the college choices – note scholarship and admission deadlines
Campus Tours / College Fairs – meet the admissions officer
Seek a position of leadership in club/activity
Study and maintain a strong gpa – Check parent portal frequently
Ask teacher for letter of recommendation, if required by schools
SUMMER BETWEEN GRADE 11 AND GRADE 12
Finalize the list of colleges and then create admissions and scholarship deadlines spreadsheet, finalize resume, write essays.
Grade 12: Application Season
Re-take the ACT (either in part or whole) if necessary, with writing if the college requires
Follow-up with the teacher for letter of recommendation, give due date
Request transcripts via the Parchment account
Apply to colleges before deadlines – strive to have all applications submitted before the end of October
***Many competitive scholarship deadlines are earlier than the regular application deadline (some are as soon as October)
Seek out and apply for scholarships (visit the Guidance Office)
Attend a Financial Aid Workshop
Complete the FAFSA (Free Application for Federal Student Aid) after October 1
Study and maintain a strong GPA
Once you've applied, check your email for communication from the college.
You will create a college email account and will begin to receive official documentation, info about financial aid awards,
scheduling orientation, housing info, etc.
Helpful links:
Collegedata.com - explore colleges, see profiles of admitted classes, find financial info
Myintution.org – Explore a financial aid calculator for Ivy/Ivy Plus schools
KHEAA.com – review KEES account and find helpful information regarding the financial planning for college
Research college costs and your specific financial situation (what you can expect to pay) with the Net Price Calculator https://professionals.collegeboard.org/higher-ed/financial-aid/netprice/participating-schools
FAFSA4caster – fafsa.edu.gov Estimates your eligibility for federal student aid – a great planning tool for families
NEW FALL 2020: If a student has taken a full ACT they will be able to re-take one section at a time.
Free ACT prep at https://academy.act.org/
Find out which dual credit classes are offered at your high school, then visit individual college websites and check the transfer equivalency info and compare it to general education requirements
Collegeboard.com Check AP Credit policies for any college/university then cross reference with general education requirements
Career exploration tools: BIG FUTURE – collegeboard.org
CAREER INTEREST/EXPLORATION TOOLS:
Copyright 2020 WAVE 3 News. All rights reserved.