Nursing home holds 'Wheelchair Super Bowl'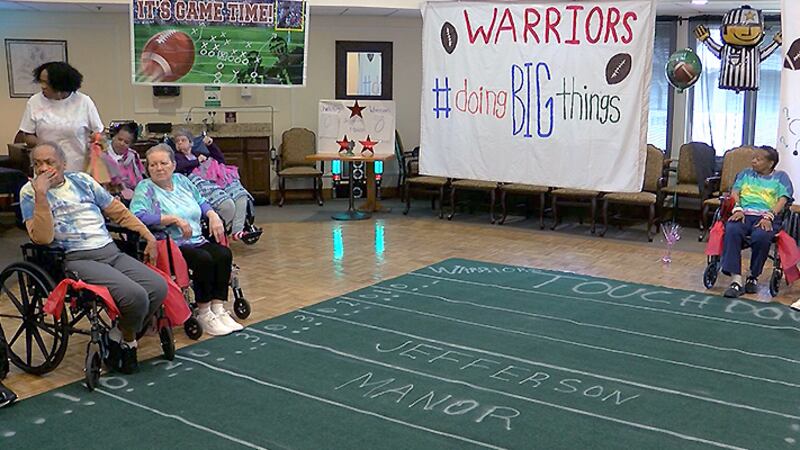 Published: Jan. 31, 2020 at 11:31 PM EST
LOUISVILLE, Ky. (WAVE) - A Louisville nursing home got in on the fun of the big game on Friday with a 'Wheelchair Super Bowl.'
Residents at Signature Jefferson Manor prepared for the competition all week. They tie-dyed team t-shirts for the Underdogs versus the Warriors.
A turf field was created at the home and residents helped paint team banners.
After a coin flip, the teams went chair-to-chair in a game of wheelchair flag football.
"We've had fun all this week between practice," Kayla Montgomery of Signature Jefferson Manor told WAVE 3 News. "Yesterday we had a tailgate party where the residents requested White Castle. So, we provided them some White Castle burgers and chicken rings, and they've had so much fun."
The Ballard High School Football team sang the national anthem ahead of the competition.
Copyright 2020 WAVE 3 News. All rights reserved.