Semi hauling flammable material overturns in Whitley County, area evacuated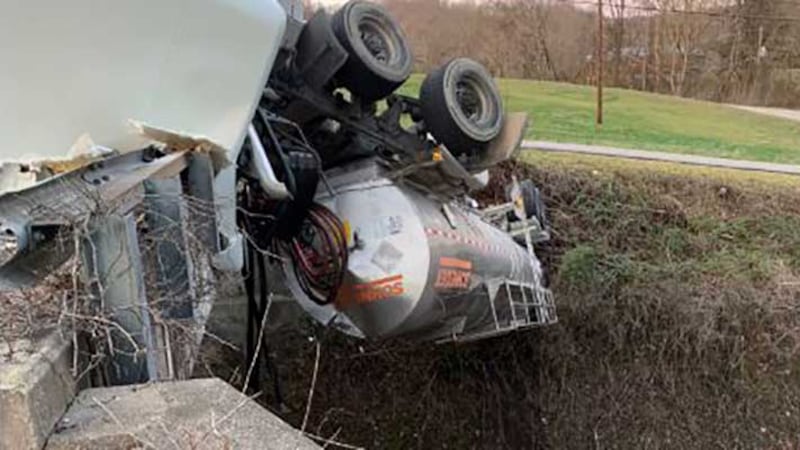 Updated: Feb. 3, 2020 at 3:55 PM EST
WHITLEY CO., Ky. (WKYT) - Some homes in Whitley County had to be evacuated after a crash Monday morning.
Kentucky State Police says a semi overturned off the Buck Creek Road bridge, about five miles south of Williamsburg.
The tanker was supposed to be heading to Richmond, but officials say the driver's GPS told him to head south across the bridge.
We're told he crashed trying to turn around and the tanker ended up hanging off the bridge.
The truck driver was shaken up but not hurt.
The sheriff's office says 5,000 gallons of the Butyl Acrylate the semi was hauling leaked onto the railroad tracks under the bridge. The chemical is used to make everything from paper to plastic.
Four homes in the area were evacuated, but officials say the chemical hangs low to the ground, so there was not a danger for it to spread.
The residents have since been allowed to go back home.
Hazmat crews were called to the scene to clean up.
Copyright 2020 WKYT/Gray TV. All rights reserved.