Green plastic Army women figurines to hit store shelves in time for the holidays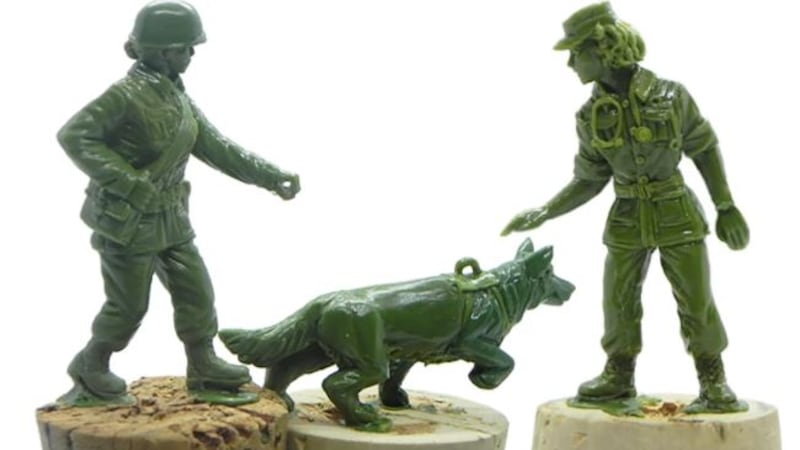 Updated: Mar. 9, 2020 at 8:50 AM EDT
LOUISVILLE, Ky. (WAVE) - Do you remember the green plastic soldiers many played with as kids?
The toys skyrocketed in popularity after the movie Toy Story hit the big screen.
BMC Toys, based in Scranton, Pennsylvania, which makes the famous army men, revealed that women would now be a part of the lineup.
The female soldier figurines will come in 15 poses, including the following: Pathfinder Captain, Standing Rifleman, Kneeling Rifleman, Prone Sniper, Grenadier, Bazooka Operator, Running Riflemen, Combat Medic, Low Crawling, Radio Operator, Wounded Soldier, Light Machine Gunner, Nurse, Corpsman, Military Working Dog, MWD Handler, and stretcher accessory.
The company is already taking preorders for the Plastic Army Women and is planning to ship the first sets in October.
The toy company added women to their figurine collection after a six-year-old girl asked CEO Jeff Imel, to "make Army girls that look like women."
Copyright 2020 WAVE 3 News. All rights reserved.