Local students learn hand washing tips from WaterStep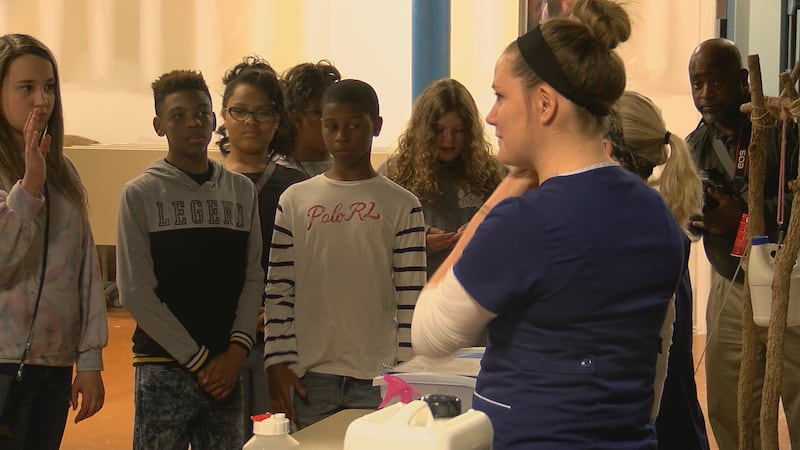 Published: Mar. 9, 2020 at 6:46 PM EDT
LOUISVILLE, Ky. (WAVE) - Students from Noe Middle School got a lesson in proper hand washing from WaterStep and nurses from Galen College of Nursing on Monday.
WaterStep is a local nonprofit organization that implements water projects and equips people with tools and training in water purification, disaster relief, sanitation, health education, and well repair.
Health experts say washing your hands the correct way is the best way to stop the spread of disease.
The visit was planned in advance ahead of the concerns surrounding the spread of COVID-19.
WaterStep has come up with a seven-step process for proper hand washing.
Wet your hands with safe running water — either hot or warm.

Apply liquid, bar or powder soap to a cupped hand.

Lather well.

Rub your hands vigorously palm to palm, between fingers, under nails, back of hands and up to wrists for at least 20 seconds to clean off bacteria.

Rinse well.

Dry your hands with a clean towel.

Use the towel to turn off the faucet.
Copyright 2020 WAVE 3 News. All rights reserved.