Teachers get an A+ for spreading cheer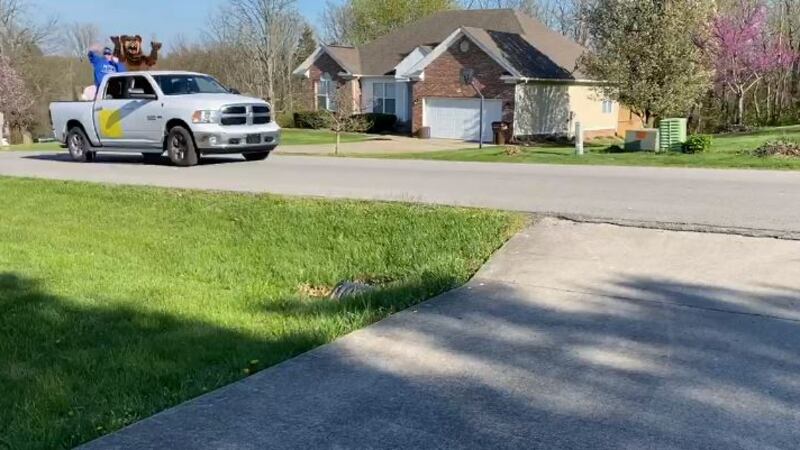 Published: Apr. 3, 2020 at 7:09 AM EDT
SPENCER COUNTY, Ky. (WAVE) - Teachers from Spencer County Elementary and Taylorsville Elementary got an A+ for putting a smile on their students faces outside of the classroom.
As students across Kentucky are forced to stay home during the coronavirus outbreak, teachers hopped in their vehicles and drove around Willowbrook Estates in Fisherville, Kentucky. The teachers honked their horns and waved at their students.
Leading the way is one of the schools mascots, a bear, showing school spirit during this difficult time.
Way to go teachers in Spencer County!
Copyright 2020 WAVE 3 News. All rights reserved.