Former LMPD officer guilty of sexual abuse charges requesting 'compassionate release'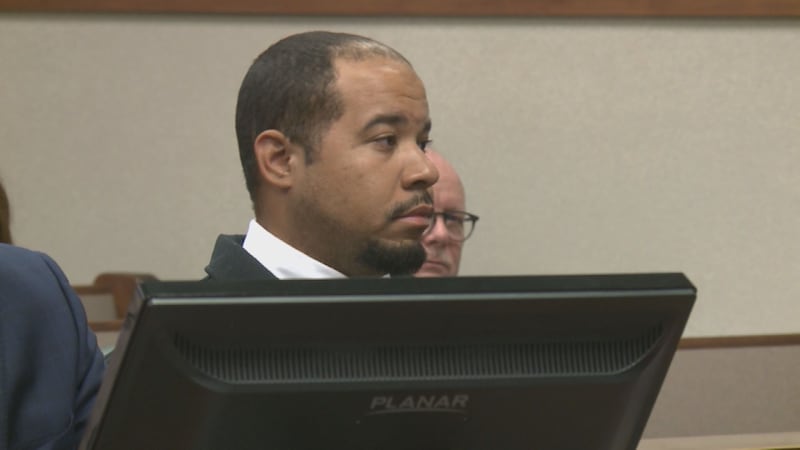 Updated: Apr. 7, 2020 at 10:47 PM EDT
LOUISVILLE, Ky. (WAVE) - A former LMPD officer serving 70 months in federal prison for his involvement in the LMPD Youth Explorer Program sex scandal has filed a motion requesting release from prison due to coronavirus concerns.
Brandon Wood was sentenced back in 2019, facing seven counts of sexual abuse involving a minor. Wood pleaded guilty to federal charges of attempting to entice a minor for sexual activity.
Wood had been sentenced to 70 months in prison after a plea deal was rejected, and is currently serving at FCI Elkton prison in Ohio.
PREVIOUS STORIES:
Attorney Steve Schroering told WAVE 3 News that due to recent reports of positive cases of inside of the Ohio prison, a motion for "compassionate release" was filed, allowing for early dismissal on extraordinary circumstances.
FCI Elkton has had 23 inmates and 2 staff members test positive for the novel coronavirus, according to a statement from US congressman Bill Johnson. Ohio governor Mike DeWine has issued assistance from the Ohio National Guard in order to protect the safety of staff and inmates inside of the facility.
The motion for "compassionate release" of Wood was filed due to Wood's history of asthma, according to Shroering. The pre-existing condition placed Wood at higher risk for contracting the virus.
On Monday, Schroering filed the motion to the warden, and due to the severity of the issue also filed the motion with the court system.
The motion was denied without prejudice by Judge David Hale on Tuesday, requiring that the warden needed to approve the motion before proceeding. The warden has 30 days to respond to the request for motion.
Between 2011 and 2012, Wood attempted to entice a minor through social media to engage in sexual activity through the LMPD's Explorers Program during a camp held in Bullitt County. Wood was a counselor and a sworn LMPD officer at the time.
Another LMPD officer also involved in the scandal, Kenneth Betts was sentenced back in 2019 to five years for two counts of sodomy, running concurrent with a 16-year sentence handed off by a federal judge.
Copyright 2020 WAVE 3 News. All rights reserved.