Mourning America: Doctors make it their mission to remember lives lost from COVID-19
Updated: Apr. 22, 2020 at 9:15 PM EDT
LOUISVILLE, Ky. (WAVE) - The death of a loved is one of the most difficult times most will ever face, but losing someone amid the coronavirus pandemic is something no one has faced before. Family members are dying alone, so there is no goodbye, and right now families cannot gather to mourn and remember the ones they loved so much.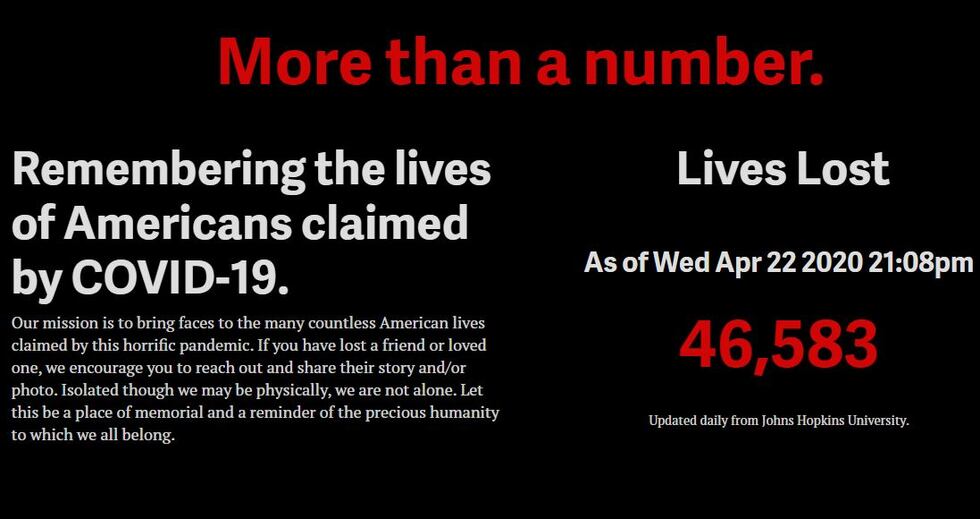 Dr. Rebecca Heiss and Dr. Dermot Jevens have made it their mission to bring faces to the many countless American lives claimed by this horrific virus.
Daily briefings from government officials list the numbers of those infected and those who have lost their lives numerous times daily. It is easy to look at the graphs and the daily graphics that list the numbers of the sick and lost, but those numbers are members of the WAVE Country community lost to the pandemic and mourned by their families.
Dr. Heiss and Dr. Jevens want to remind people that statistics are more than just numbers.
"We remember that these are grandparents, parents and children, uncles and aunts and beloved members of our community, and we don't want to lose those people behind the numbers," Dr. Heiss explained to WAVE 3 News with tears in her eyes. "We could put faces to these numbers. We could tell their stories. We could invite people into this community where we could share, celebrate and mourn together."
The online site MourningAmerica.org takes stories and pictures from across the nation, giving loved ones an opportunity to share information about their loved one and their lives.
Margo Rubens who lost her life to COVID-19 on April 11.
"I'm immediately thinking of Margo, whose family talked about how tough she was, and she could drive a stick shift like nobody else," Heiss said with a small laugh. "You get to know these people as people."
Most of the victims were alone at death because of restrictions put in place due to COVID-19. The website reminds loved ones that while they may be isolated physically, they are not alone.
"We have stories that have been submitted with nurses holding up the phone so you can say goodbye to your loved one," Heiss stressed.
Families who cannot gather to laugh, cry, and mourn still have the need to share and remember the loved ones they have lost because of the coronavirus.
"Thinking of these victims and their families not being able to be there from a psychological perspective it is just devastating," Heiss said. "We would love for you to experience the community and experience the healing on MourningAmerica.org. Please go share their story. Tell us who you've lost. I think about how social we are as humans and how desperately we need that connection."
Copyright 2020 WAVE 3 News. All rights reserved.