Beshear announces which business types can re-open on May 11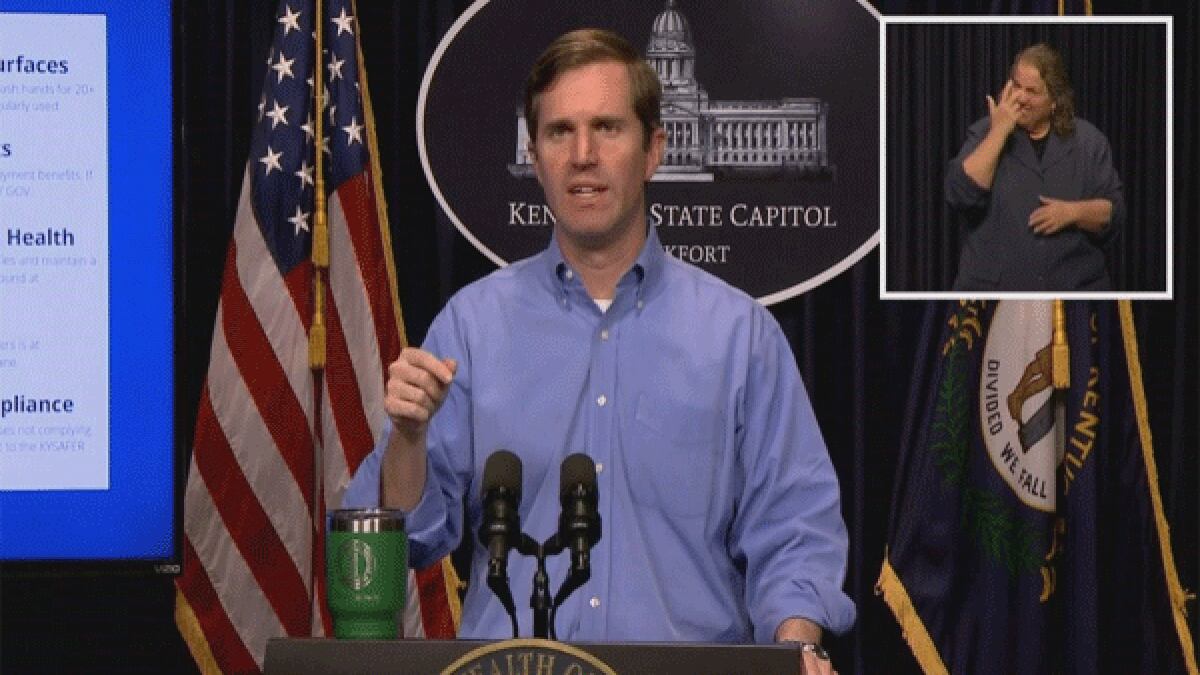 Updated: Apr. 29, 2020 at 5:41 PM EDT
FRANKFORT, Ky. (WAVE) - Gov. Andy Beshear on Wednesday announced that a new coronavirus testing site will open next week in Ashland.
This week, through its partnership with Kroger, the state has offered drive-thru testing sites in Louisville, Lexington, Bowling Green and Owensboro. Louisville, Lexington and Bowling Green will continue operations next week, but Ashland will replace Owensboro in the rotation.
The Louisville and Lexington sites will be open Monday through Friday, the Bowling Green site will operate Tuesday through Friday and the Ashland location will offer testing Tuesday through Thursday.
During his daily briefing in Frankfort, Beshear said Louisville had tested at least 264 patients Wednesday, Lexington at least 242, Bowling Green at least 200 and Owensboro at least 241.
"Increasing our testing requires that not only we get people signed up, but that you show up," Beshear said. "We believe we're gonna have new testing locations coming online as soon as early next week."
The governor said the sign-up portal is now ready for those interested in registering to get tested next week in Ashland.
Beshear said phase 1 of the state's gradual re-opening has been set for May 11. The types of business that will be allowed to re-open include: Manufacturing, construction, vehicle or vessel dealerships, professional services (50 percent staff), horse racing (without fans) and pet grooming and boarding agencies.
Houses of worship can re-open for in-person services, as long as social-distancing norms are being followed, on May 20. Retail businesses will follow that date as well.
On May 25, the last piece of phase one, 10-person social gatherings will be allowed. Barber shops, salons, cosmetology businesses and similar services also will be allowed to open. That date happens to be Memorial Day.
"These are cautious steps that are gonna be done with strict compliance, and I would not be suggesting these if I did not think we could not do them safely," Beshear said of his timeline. "It is always subject to pause. "
Also Wednesday, Beshear confirmed 184 new coronavirus cases, and 10 more deaths. Those updates push the state totals to 4,539 and 235, respectively. Each of those last two figures includes one probable case.
The governor shared some noteworthy statistics:
+ 54,101 Kentuckians have been tested
+ 1,359 have been hospitalized; 325 are currently hospitalized
+ 636 have been in an ICU; 176 are currently in an ICU
+ 1,668 residents have recovered
Copyright 2020 WAVE 3 News. All rights reserved.