C-130s fly over Kentucky honoring health care workers, first responders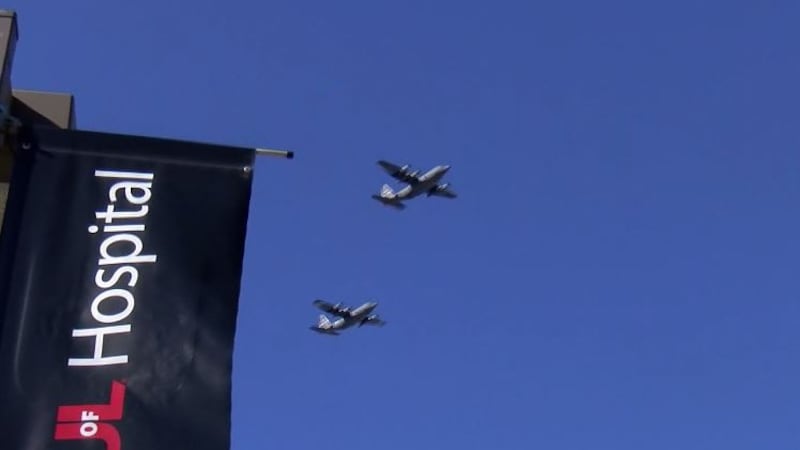 Published: May. 1, 2020 at 9:52 PM EDT
|
Updated: May. 1, 2020 at 9:53 PM EDT
LOUISVILLE, Ky. (WAVE) - A tribute to health care workers and first responders reached across the state Friday as two C-130 planes from the Kentucky Air National Guard did flyovers for front line workers.
The National Guard honored the people fighting the coronavirus, like healthcare workers and first responders, with the flyover.
They departed from Louisville just before 3 p.m. and returned around 5:30 p.m.
The return flight flew over UofL Hospital where many workers were outside to see the flight.
Copyright 2020 WAVE 3 News. All rights reserved.