Brad Stevens joins UK Coach Calipari for 'Coffee with Cal'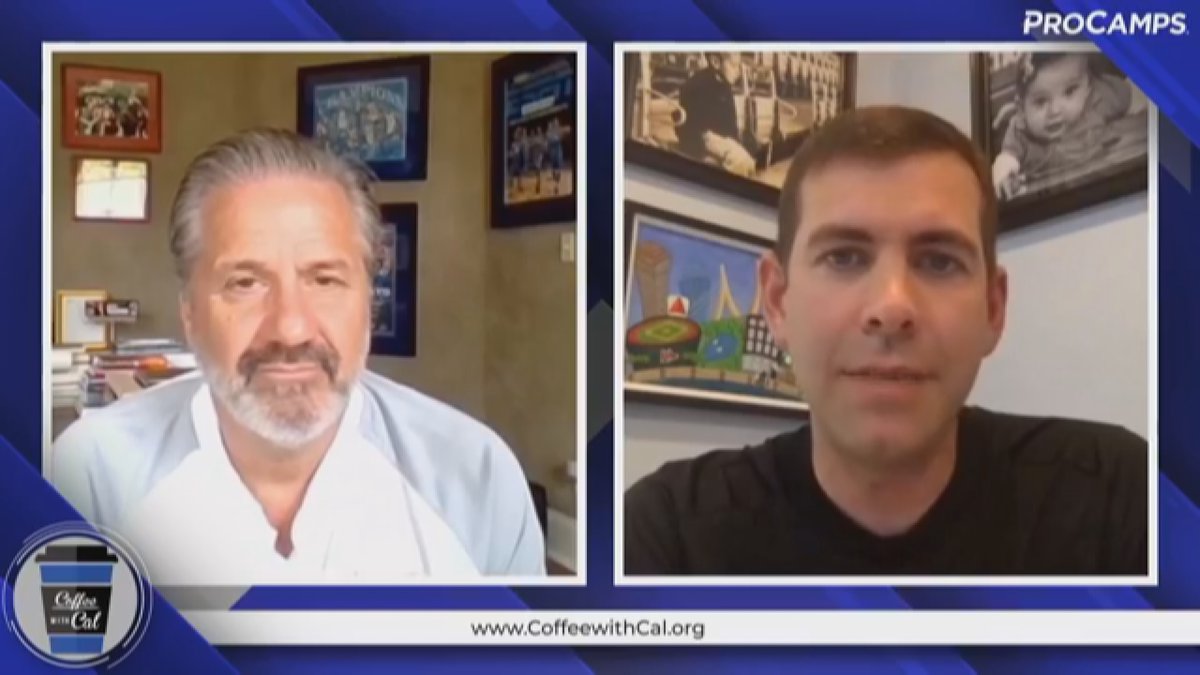 Published: May. 18, 2020 at 10:17 PM EDT
LOUISVILLE, Ky. (WAVE) - Another week, another cup of coffee with Coach Calipari.
UK men's basketball head Coach John Calipari resumed his weekly web series "Coffee with Cal" Monday with NBA coach Brad Stevens of the Boston Celtics.
Stevens shared his interesting story of how he became a basketball coach after sidelining a pharmaceutical career.
"You know, I was a guy who played a lot as a freshman and sophomore but not as much as a junior and barely got in towards the end of my senior year. So I really had this desire to be part of a team and compete again," Stevens explained to Calipari on his career swap. "I don't know if it was because of that, because I grew up in the state of Indiana, and I love basketball, or if it was because I just wanted a chance, one day compete in a NCAA tournament game."
"Coffee With Cal" is a 20-week Facebook Live series that supports "No Kid Hungry" and other child-focused COVID-19 relief initiatives which will be administered by The Calipari Foundation.
Copyright 2020 WAVE 3 News. All rights reserved.