Judge signs motion to dismiss charges against Kenneth Walker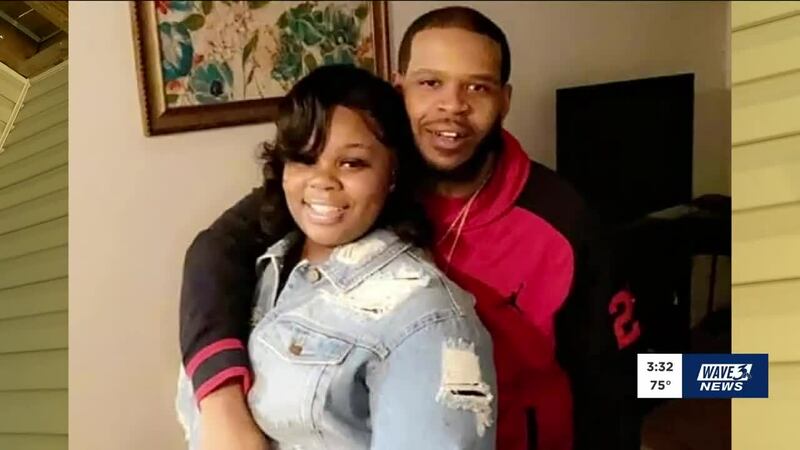 Updated: May. 26, 2020 at 11:01 AM EDT
LOUISVILLE, Ky. (WAVE) – Charges against Kenneth Walker, the boyfriend of Breonna Taylor, have been dismissed.
Judge Olu Stevens signed the motion to dismiss the charges against Walker on Tuesday morning.
Walker was charged with attempted murder of a police officer after Louisville Metro police accused him of firing his gun at LMPD officers who were serving a warrant at Taylor's apartment on March 13. He struck Officer Jon Mattingly in the leg, whose injury could have been worse had it not been for his wallet being in his pocket, Commonwealth's Attorney Tom Wine said on Friday.
During Wine's Friday teleconference, he said he dropped the charges against Walker.
Wine played several audio recordings of Walker describing what happened in the early hours of March 13. Walker said there were several bangs on the door, and when he and Taylor got out of bed to see who was there, he said the door was being rammed open.
That's when Walker fired one shot, he said, prompting a barrage of return gunfire, leaving Taylor shot multiple times, dying on the floor of her hallway. The former EMT was 26 years old.
"All of a sudden there's a whole lot of shots," Walker said. "We both dropped to the ground and (my) gun fell. There's the police and there's a lot of yelling and stuff. They're just shooting and we're both on the ground, and when all the shots stop ... she's bleeding."
Taylor's death has made national headlines and sparked a public outcry. Among the attorneys representing her family is famed civil rights lawyer Ben Crump, who is also currently representing the family of Ahmaud Arbery and previously worked the high-profile cases of Tamir Rice and Trayvon Martin.
Walker said he tried to shoot downward toward the ground.
"I don't need to kill anybody if I can just get you out of here," he said.
Audio recordings from Sgt. Jon Mattingly, who was shot that night while serving the warrant, were also played Friday during the teleconference. Mattingly said he was the one who knocked on the door multiple times.
"I knocked on the door, banged on it," he said. "We didn't announce the first couple because our intent was not to hit the door. Our intent was to give [Taylor] plenty of time to get to the door because they said she was probably there alone."
Mattingly and Walker both said the door was knocked on multiple times. Mattingly said after the third time knocking on the door, they started to announce themselves, saying they were police with warrants. After no answer, Mattingly said they rammed the door in.
"As soon as I cleared the threshold of the front door, I could see down the hallway," Mattingly said. "Your mind works so quick in the situation it's unreal. As soon as I cleared it, I'm faced about 20 feet away right down the hallway. There's a bedroom door on the right. There's a male and a female. The male is closest to the door, so he's to my right. As I turn the doorway, he's in a stretched out position with his hands with a gun. As soon as I clear, he fires. Boom.
"It was almost like at a shooting range where two things flip at the same time. You got to shoot, no shoot. But I mean, they were like, shoulder-to-shoulder, and my mind is going, 'This ain't right. Something is off here,' because all the doors I've made entry, I've never seen this. I hit this corner, and it goes 'Boom!' and as soon as the shot hit I could feel the heat in my leg. So I just returned fire, and I got four rounds off."
Mattingly's femoral artery was pierced during the shooting. Wine said the injury could have been much worse had it not been for Mattingly's wallet that was in his pocket. Wine said Mattingly's injury was not the result of friendly fire.
Walker said he called his mom and told her what happened before calling 911. He told a dispatcher what happened and where he was before hanging up and calling Taylor's mom.
Wine said police spoke to Walker in the apartment complex's parking lot following the gunfire exchanged with police. When they asked him who was shooting at them, Walker told police Taylor did, before later admitting to officers he fired the gun.
"Yeah, I didn't mean to," Walker said. "I was scared. I didn't want them to think that like, that was like when I first came out. I had no reason. My gun is legal. Like, clearly I was scared. Like, I don't know."
Walker's attorney, Rob Eggert, filed the motion Thursday to get the charge thrown out, claiming an officer testifying before a grand jury never mentioned Taylor's name or the fact that police shot her eight times.
"There was no misleading testimony by the detective in this case, nor was there any ethical breaches," Wine said in his opening remarks Friday. "However, I do agree with him that more should have been presented to the grand jury, including the statement of Kenneth Walker."
Walker had told investigators that he thought the door was being rammed in as part of a home invasion, not as part of a police warrant. He fired his gun in self-defense, not knowing it was officers who were entering the apartment, he said.
"I believe that additional investigation is necessary," Wine said, adding that Walker could be charged again should other investigations by state and federal agencies reveal new evidence. "And if he wishes to testify, Kenneth Walker will be given that opportunity."
Walker was released from custody Tuesday.
Copyright 2020 WAVE 3 News. All rights reserved.