Seven people indicted in connection to burglaries, looting during unrest in Louisville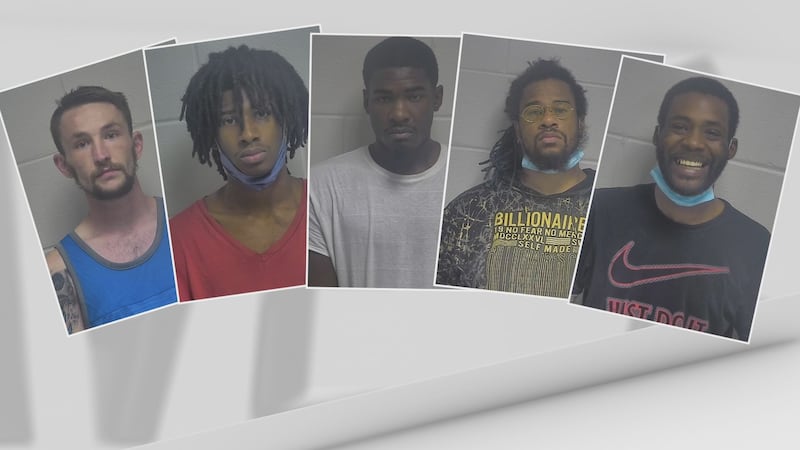 Updated: Jun. 18, 2020 at 11:05 PM EDT
LOUISVILLE, Ky. (WAVE) - Seven people are federally indicted on charges related to unrest in Louisville in early June.
Many of the people arrested were from the break-ins and looting of a Walgreens on South 3rd Street and a CVS on Portland Avenue. All of the suspects are from Louisville: Vontreil Bailey, Jean-Pierre Crowdus, Frederick Eaves and Channel Lewis.
The burglary charges were accompanied by controlled substance charges.
In other cases, prosecutors report Damoin Hayes was part of a group that carjacked a person on Bardstown Road after the person gave them a ride to several places. Hayes was arrested after a later pursuit and crash of the carjacked vehicle.
There were also two federal indictments on gun charges against Brian Dean, Jr. of Louisville, who prosecutors report is a convicted felon who matched the description of a person who pulled a gun on a person.
WAVE 3 News previously reported on the indictment of Tevin Patton of Memphis, who was charged with drawing a gun during protests.
Copyright 2020 WAVE 3 News. All rights reserved.