Kentucky, Indiana rank among highest in COVID-19 personal bankruptcy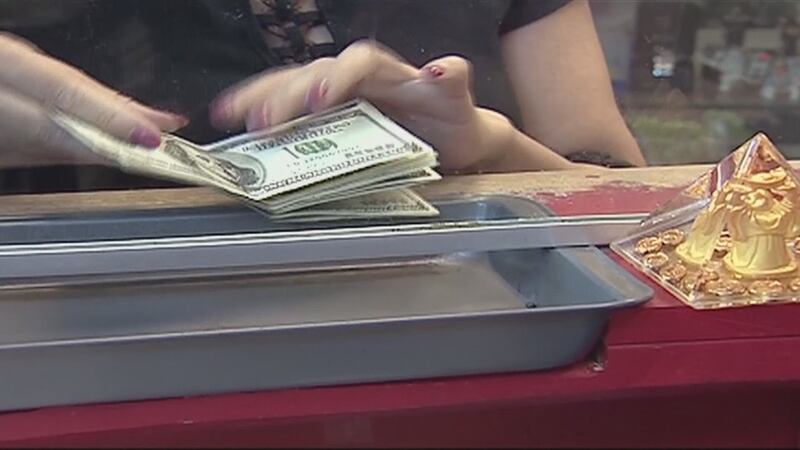 Updated: Jul. 14, 2020 at 6:25 PM EDT
LOUISVILLE, Ky. (WAVE) - The economic destruction caused by the coronavirus has resulted in a surge in unemployment in Kentucky and Indiana over the past several months.
Many are still getting government help to make ends meet, but payments may soon be getting smaller.
An extra $600 worth of federal weekly unemployment pay may soon be going away at the end of the month.
Some claim it encourages people to stay out of work, while others say it's a critical investment needed to keep the economy afloat in the middle of the pandemic.
The federal assistance is scheduled to expire at the end of July. Right now, senate Republicans are against extending it.
On CNBC recently, Treasury Secretary Steve Mnuchin said that in the next stimulus package, the Trump administration wants to cap the benefits. He added that it's to make it so that people don't get more in unemployment than they did while working.
Lawmakers hope to pass another relief plan by the end of July, possibly touching upon funding for schools, local governments and individual benefits, money some claim to be in dire need of.
Since the start of the pandemic, the rate of filings for personal bankruptcy in Kentucky and Indiana ranks among the top five states nationwide, according to a study by Money Geek.
"It's an important part of our financial system," said Doug Milnes, the head of Marketing and Data Analytics at Money Geek. "It allows people and businesses that are struggling with debts to restart, but there is a price to that."
Personal bankruptcy refers to filings by individuals who often either sell off what they have to pay their debts or work out another plan with creditors.
Milnes said the ranking Kentucky and Indiana find themselves at could be due to a couple things. He said one explanation is that people had trouble receiving benefits in their state.
"If people are unable to access the unemployment benefits that are offered through the government, they are going to be in a tougher financial position," Milnes said, adding that the underlying economy also could be the cause. For example, people who were struggling to make ends meet before the pandemic, who couldn't keep up once it hit.
Compared to the Great Recession, the rate of bankruptcy and unemployment, which Milnes said are usually in lockstep, are not increasing at the same rate. Bankruptcies aren't rising as quickly. He attributed that to the impact of federal relief, including the additional $600 worth of federal weekly unemployment pay expiring at the end of the month.
"We're about to come out of the CARES Act on July 31," Milnes said. "Those additional payments will be going away. How will families cope when they are facing such high unemployment rates? Will bankruptcy be something that they turn to?"
The latest reported Kentucky unemployment rate, which was for May, was at 11 percent.
Copyright 2020 WAVE 3 News. All rights reserved.