After one month, LouCity FC safety plan for live attendance is successful
Published: Aug. 5, 2020 at 7:11 PM EDT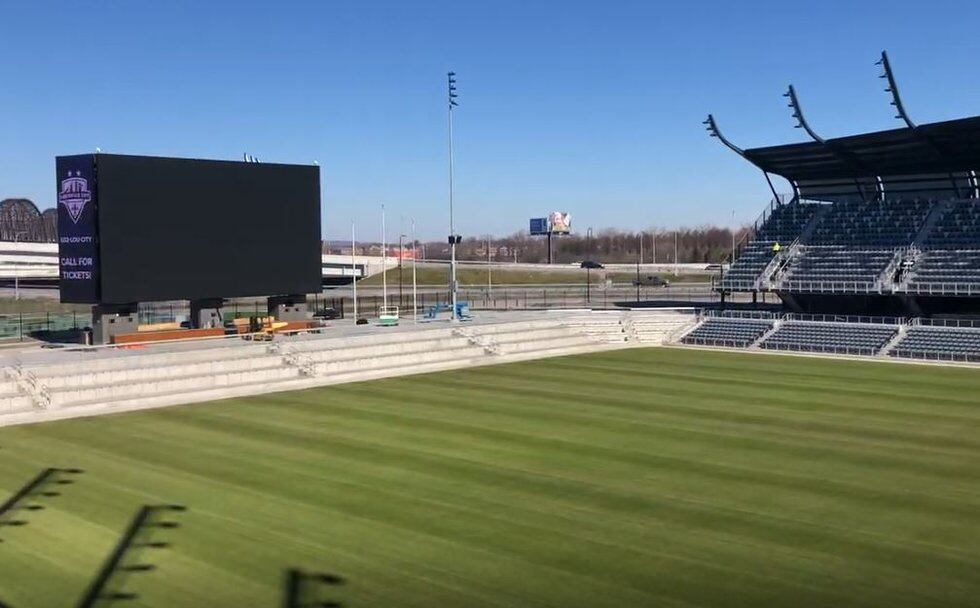 LOUISVILLE, KY (WAVE) - As Churchill Downs continues planning for the Kentucky Derby on the first Saturday in September, the track could take a page from the city's newest sports facility in the Butchertown neighborhood.
While on a much smaller scale than Churchill Downs, Louisville City FC has been handling thousands of fans successfully at Lynn Family Stadium since the first soccer game was played there on July 12. The club maintains that bringing fans back has worked only because they're sticking to strict safety guidelines.
LouCity FC in Lynn Family Stadium became one of the first in the nation to bring back its fans to watch a sporting event live. Kentucky Governor Andy Beshear approved the LouCity FC reopening plan in late June. With the first game played in the new show-stopper July 12.
"There was a little bit of a relief and some celebration because we knew we were opening this new stadium and it was the end of a journey and really a beginning of a new chapter," said Jonathan Lintner, Louisville City FC Communications and PR Director.
To keep out COVID-19, the team and staff go by all CDC requirements and are tested regularly. As for keeping fans safe nearly a month in, so far so good.
"We have not had people come back to us and say, 'I went to a Louisville City game and I tested positive later,'" Lintner said.
The club is allowed 50% capacity by the state but instead shot for just over 30% capacity to allow 6-foot social distancing from one family to another.
The announced attendance has been 4,850 for each of the four home games. How's that possible? Same fans, give or take a few ticket holders, are coming to all games.
The stadium operator, ASM Global, which also oversees the KFC Yum! Center, created Venue Shield Safety rules and LouCity fans each received an email to make them aware the rules must be followed.
After a staggered entry at the gate, the temperature of each fan entering the stadium is taken. Masks are mandatory unless fans are eating or drinking. The club promises it's strict when it comes to safety.
"If we see you without a mask the first time," Lintner explained, "we will politely ask you to put it back on and we'll call that the yellow card. If we have to come back to you, that's the red card and we'll have to escort you out. We have had to dismiss a few people from the games and that puts you in jeopardy to ever come back to a game."
The club scored with loyal fans who want to keep coming back.
"Luckily for us," Lintner said, "these are people who cheer for Louisville City, they want Louisville City to succeed and so, they've also cooperated with us on a large scale."
LouCity will again welcome its fans back to the stadium on Saturday for an 8 p.m. kickoff against Indy Eleven.
Copyright 2020 WAVE 3 News. All rights reserved.